I-94 Prescribed Fire
Size: 500 acres
Date(s)
Blocks B, C, and D: October 10, 2002
Block A: May 2, 2003

Primary Goals
1. Reduce 1-hour fuels.
2. Increase native warm-season grasses and forbs.
3. Reduce non-native cool-season grasses.
4. Reduce downed-woody fuels in wooded draws.
5. Limit tree mortality in wooded draws.

Prescribed Fire Monitoring Reports:
Block A
Blocks B, C, D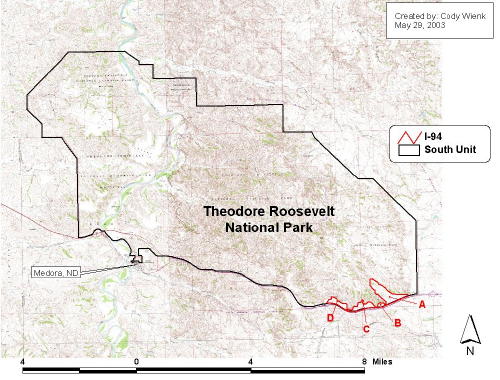 Location of the I-94 prescribed fire.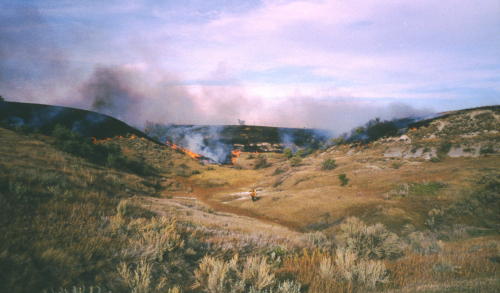 Part of the ignition team surveying their work from the bottom of a draw.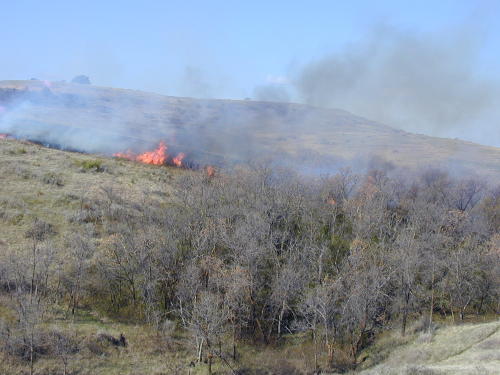 Burning along a wooded draw.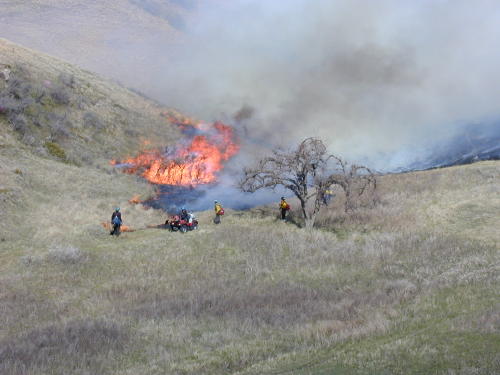 Burning through one of the drainages in the unit.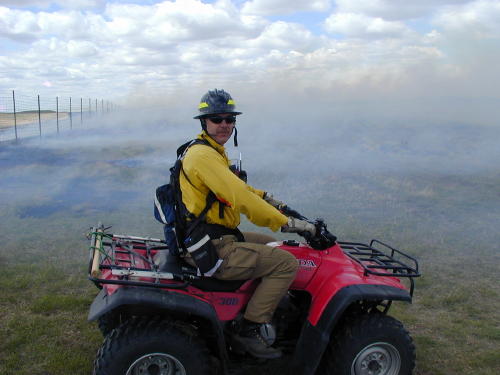 Dan Morford, holding specialist for the prescribed fire.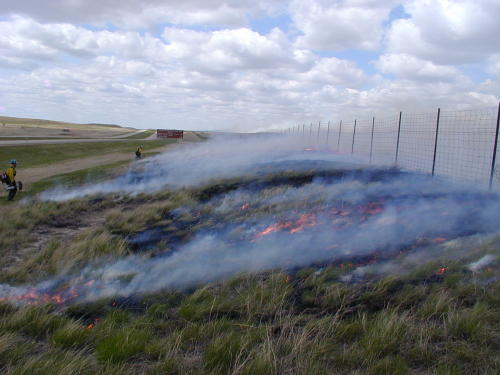 Interstate 94 was the southern boundary of the prescribed fire unit.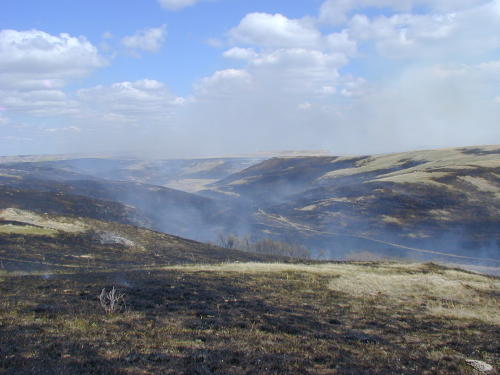 The mosiac of burned and unburned at the end of the day.