Cottonwood Campground Prescribed Fire
Size: 250 acres
Date(s): April 25, 2003
Primary goals
1. Reduce 1-hour dead and down fuels in prairie/sage areas.
2. Decrease non-native herbaceous species.
3. Reduce total shrub density.
4. Limit hardwood mortality to less than 50%.

Click here to see the Prescribed Fire Monitoring Report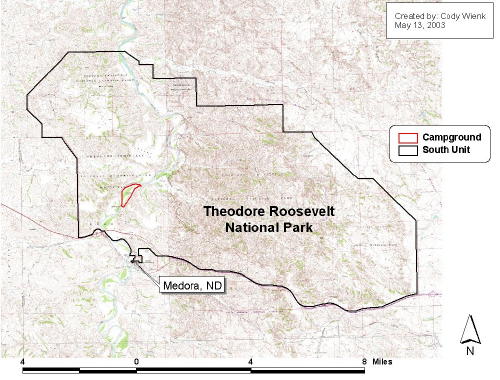 Location of the Cottonwood Campground prescribed fire.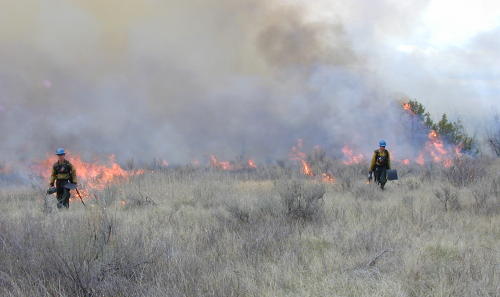 Ignition team.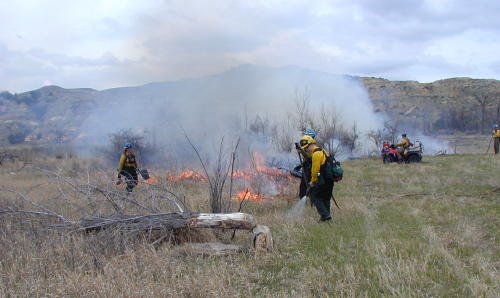 A firefighter uses water to create a "wet line" ahead of the ignition team.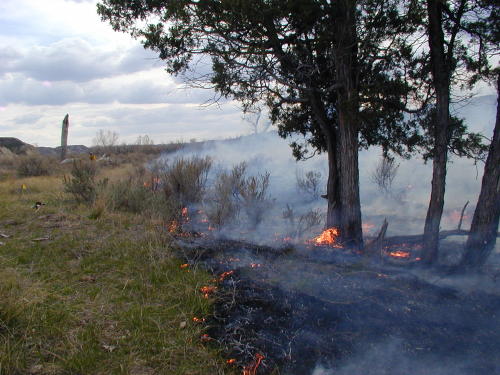 Backing fire in the transistion from hardwood stands to sage flats.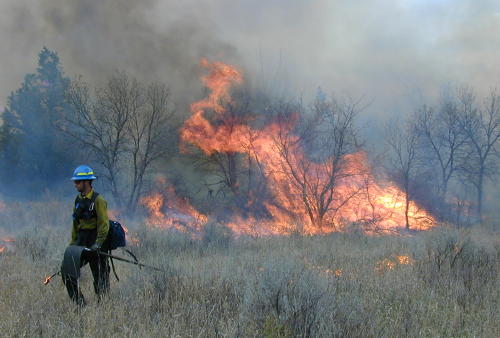 Active fire behavior in a small stand of deciduous trees.