Campground Prescribed Fire
Size: 185 acres
Date(s): September 23 & 30, 2003
Primary Goals
1. Increase native grass and forb cover.
2. Reduce fuel load.

Click here to see the Prescribed Fire Monitoring Report.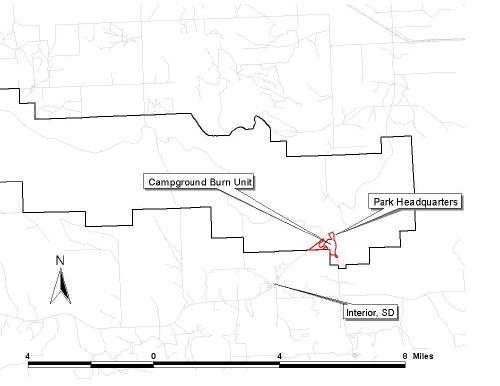 Location of the Campground prescribed fire.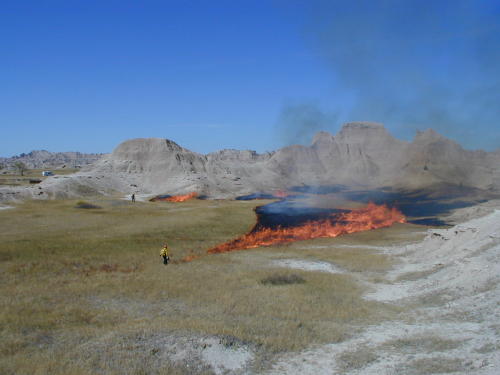 Ignition team working among the badlands.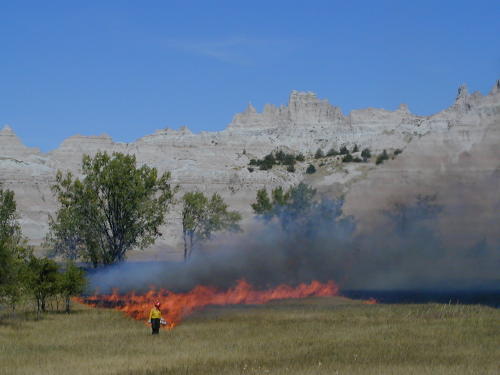 The badlands provide a wonderful backdrop for a prescribed fire.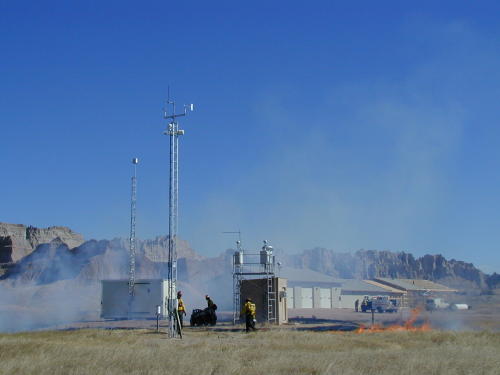 Special care was taken to burn around the weather station located within the burn unit.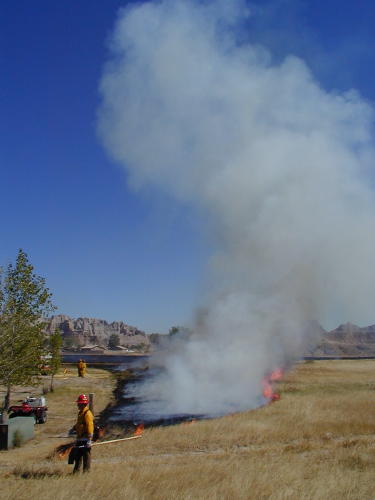 A small smoke column rises along the perimeter of the burn unit.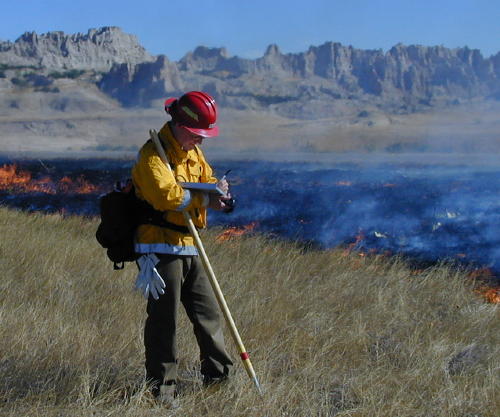 Kevin Rehman collects information about fire behavior.