Thurmond Train Day

July 15, 2017; 10:00 am to 2:00 pm
LOCATION: Thurmond Historic District

Discover what life was like in one of the New River Gorge's most renowned towns! Join National Park Service rangers and Operation Lifesaver on Saturday, July 15th, 2017 from10:00 AM – 2:00 PM to explore the historic railroad town of Thurmond and to learn safety tips for rail crossings and along the railroad tracks. The National Park Service, the Thurmond Performance Team, National Coal Heritage Area, and Operation Lifesaver are partnering to sponsor the fourth annual Thurmond Train Day for visitors of all ages to come and go as you please.

This event will include: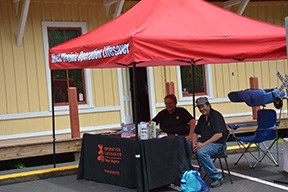 Operation Lifesaver: Learn about rail safety. Operation Lifesaver will provide educational materials, displays and video presentations that emphasize the value of rail transportation and promote rail safety. Located in all 50 states, Operation Lifesaver raises awareness and improves public safety on and around highway-rail grade crossing and tracks through public awareness and education.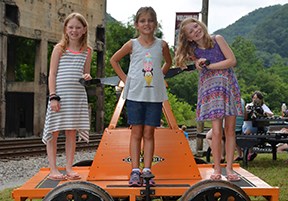 Handcart Closeup: Kids can try their hand at using a RR handcart. Visitors can get their picture taken on an historic railroad handcart while wearing their railroad hats. NPS interpretive rangers will assist folks in printing a copy of their pictures as a keepsake of their visit to Thurmond.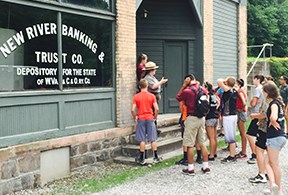 Historic Thurmond Tours: Thurmond Train Day will also feature historic walking tours that celebrate the rich stories of this historic boomtown and the railroad that built it. Join a ranger for a walking tour of Thurmond's commercial row at 10:00 AM, 11:00 AM, 12:00 PM, and 1:00 PM. Meet at the Thurmond Visitor Center at any of these designated times for this half mile walking tour.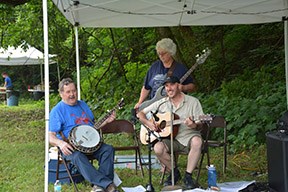 Live Music: Enjoy performances by local musicians. This year's performer will be Bill Monroe Gardner.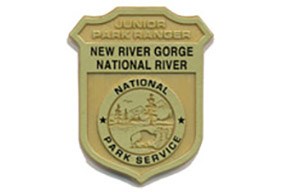 Junior Ranger Program: Kids who attend the event will have a chance to participate in fun activities and earn a Junior Ranger badge.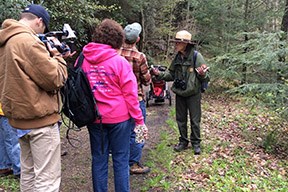 Rend Trail Hike
: Join a ranger for a 3 mile hike through history along an old railroad grade; Meet at 2:00 at the Rend Trailhead.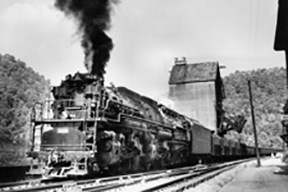 Center For Railway Tourism:
Stories, activities and fun things to learn about trains - for kids.
11:30 a.m. - 12:15 p.m.: Join Jim Porterfield, a Read-Aloud specialist from Davis & Elkins College, as he shares the book The Last Train. It is the haunting story of a boy who learns his father and his grandfather once worked for the railroad, back when everyone traveled by train. Music, an activity, and a take-along gift will be shared with each child 10 and younger.
12:30 - 1:15 p.m.: Jim Porterfield, a Read-Aloud specialist from Davis & Elkins College, shares Brian Floca's award-winning book Locomotive. See the locomotives, meet the men who operated them, and come along with the family that relied on them to take them all the way across America when it was a new experience. An activity and a take-along gift will be shared with each child 12 and younger.
Last updated: June 8, 2017