Nature Camp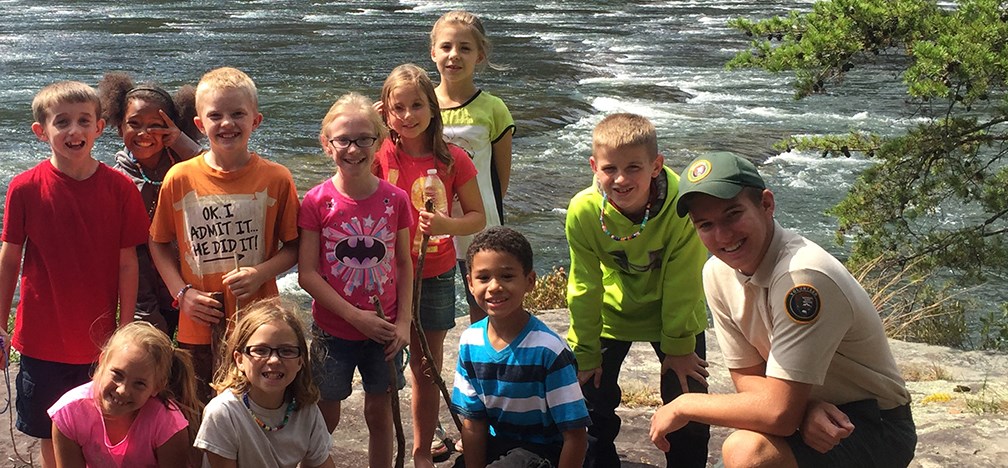 Free overnight camp for kids ages 9-11

July 8-12, July 15-19, July 22-26

at Camp Brookside Environmental Education Center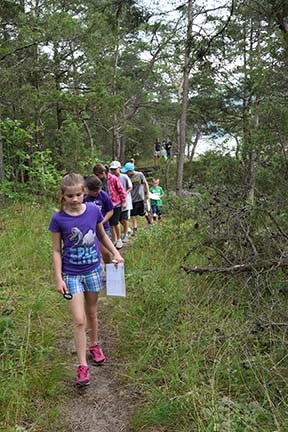 Thank you all for your interest in attending Nature Camp!! At this time, we are full and cannot accept any new applications. If you have already applied, stay tuned for more info from us on your campers!
Come learn, play, and explore the rich beauty and unique resources of the New River Gorge. This summer, New River Gorge National River is offering free overnight camps for children 9-11 years old. The three residential camps run from Sunday afternoon through Thursday evening during the month of July at the park's
Camp Brookside Environmental Education Center
in Brooks, WV.
During the four-day camp, campers will spend time outdoors learning, playing and exploring the forests and river to discover and study the plants and animals of the park. Kids will experience the outdoor environment through activities like fishing, hiking, campfires, and water activities. They will engage in hands-on activities that will immerse them in the out-of-doors and help them develop a strong sense of environmental stewardship. They will learn the importance of protecting the environment around them while participating in service learning activities.
Three sessions of camp are offered this year: July 8-12, July 15-19, and July 22-26. There is no cost to attend the camp, and all 9-11 year old children, from West Virginia and beyond, are invited to apply at
www.nps.gov/neri//learn/education/classrooms/nature-camp.htm
. Camp costs are provided through a grant from the National Park Foundation, through generous support of partners like Disney, the lead sponsor of Open Outdoor for Kids, and other donors throughout the country.
Campers will stay and eat in the newly renovated historic cabins and dining hall at Camp Brookside. Opened in July of 1947, Camp Brookside provided a residential summer camp for the children of families who worked at the Union Carbide plant at Alloy, WV. Boys and girls from ages 5 to 15 attended two week camp sessions on the New River. Today the camp has been refurbished and is operated by the National Park Service as Camp Brookside Environmental Education Center to once again allow boys and girls to enjoy a camping experience.
Learn more about the camp's history.
Packing for Camp
Get a list of what you need to bring to camp.
Nature Camp Frequently Asked Questions
Have a question about Nature Camp? Check here for answers.
Last updated: June 13, 2018