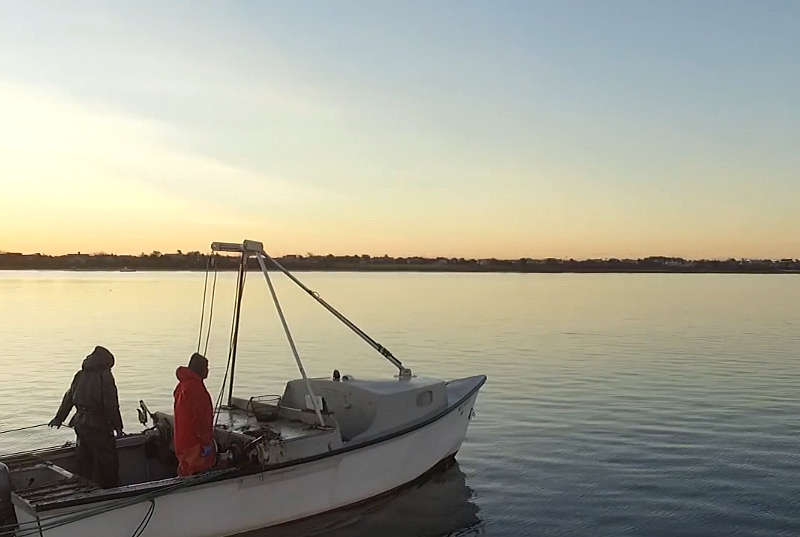 News Release Date:
October 7, 2016
The Dock-U-Mentaries Film Series continues on Friday, October 21st at 7:00 PM with The Last Bay Scallop? a new documentary film by Nantucket film maker John Stanton. Dock-U-Mentaries is a co-production of New Bedford Whaling National Historical Park and the New Bedford Fishing Heritage Center. Films about the working waterfront are screened on the third Friday of each month beginning at 7:00 PM in the theater of the Corson Maritime Learning Center, located at 33 William Street in downtown New Bedford. All programs are open to the public and presented free of charge. The October presentation is co-sponsored by the Buzzards Bay Coalition.
Nantucket resident and documentarian John Stanton examines the declining sea scallop harvest threatening Nantucket's bay scallop fishery. Environmental factors have spread this problem throughout the East Coast and, even in decline, Nantucket remains the last commercially viable scallop fishery. Beyond the industry that's at stake, Stanton profiles the vital communities of fishermen who are being impacted. Film Maker John Stanton will lead a post film discussion. To view a trailer: https://vimeo.com/153502794
The New Bedford Fishing Heritage Center, Inc. is a non-profit organization dedicated to preserving and presenting the history and culture of New Bedford's fishing industry through exhibits, programs, and archives.
The Buzzards Bay Coalition is a membership-supported nonprofit organization dedicated to the restoration, protection, and sustainable use and enjoyment of our irreplaceable Bay and its watershed. The Coalition works to improve the health of the Bay ecosystem for all through education, conservation, research, and advocacy.