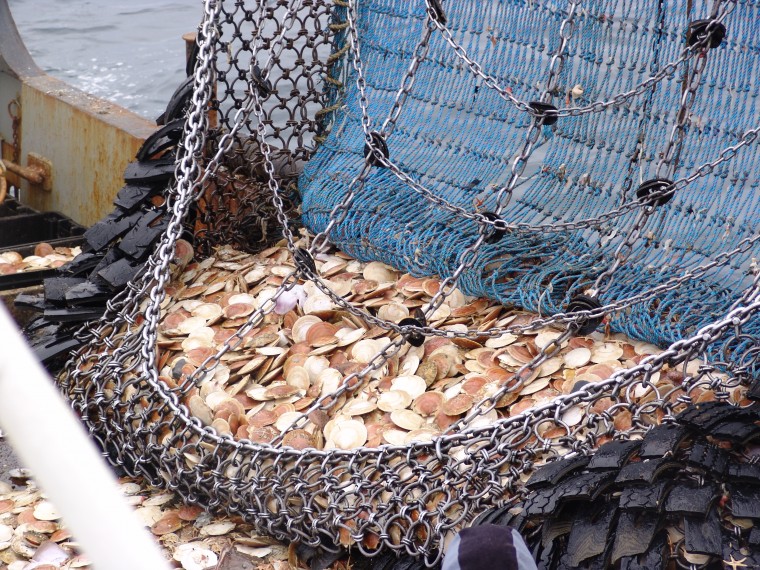 News Release Date:
June 11, 2016
Contact: Laura Orleans , 508-993-8894
Contact: Emily G. Prigot, 508-996-4095 x 6105
The Dock-U-Mentaries Film Series continues on Friday, June 17th at 7:00 PM with Pearl of the Atlantic: Story of the Atlantic Ocean Scallop. Dock-U-Mentaries is a co-production of New Bedford Whaling National Historical Park, the New Bedford Fishing Heritage Center, and the Working Waterfront Festival.Films about the working waterfront are screened on the third Friday of each month beginning at 7:00 PM in the theater of the Corson Maritime Learning Center, located at 33 William Street in downtown New Bedford. All programs are open to the public and presented free of charge.
Produced by the New Bedford Seafood Coalition in the 1960s to promote New Bedford scallops, this 30-minute film takes us back to a time when scallops were served in school cafeterias, army mess halls and even a staple in TV dinners. We see footage of the annual Scallop Festival on Popes Island which drew 30,000 visitors for three days of parades, music, recipe contests, the crowning of the Scallop Queen and of course fried scallop dinners.Much of the film chronicles a typical trip out to George's Banks on the F/V Explorer.The film also contains footage of the old auction in the days when bids were written on chalkboards in the smoke-filled Wharfinger Building as well as footage of workers in local processing plants. For those interested in learning a new way to prepare scallops, there are step by step directions for a boatload of scallop dishes including pan fried, scallop kebabs, and Coquilles St. Jacques.
The New Bedford Fishing Heritage Center, Inc. is a non-profit organization dedicated to preserving and presenting the history and culture of New Bedford's fishing industry through exhibits and programs.