Date:
December 9, 2012
Contact:
Emily Prigot
, 508-996-4095 6105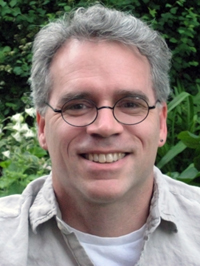 New Bedford, Mass.- Think local-think ―Made In New Bedford.
 Create a holiday pin and hear a lecture on oil and candle manufacturing, all in one place and in one evening. On AHA! night, Thursday, December 13, you can join Ruth and Abby, the national park's 1850s ladies, for holiday pin-making, from 6:00-8:00 PM. At 7:30 PM, Author Mark Foster will offer a lecture on oil and candle manufacturing in 19th c. New Bedford. The event takes place at New Bedford Whaling National Historical Park's visitor center, downtown New Bedford. As always, admission is free.
Mark Foster is a freelance museum exhibit designer and author with a background in the arts, architecture and history. He makes his home in Somerville, MA. Mark has a BA in history from the University of Massachusetts and did graduate work in American social history at the Harvard Extension School. He pursues his own research on topics in American history, especially early industries and whaling - Whale Port is one of the results.
New Bedford Whaling National Historical Park was established by Congress in 1996 to help preserve and interpret America's nineteenth century whaling industry. The park, which encompasses a 13-block National Historic Landmark District, is the only National Park Service area addressing the history of the whaling industry and its influence on the economic, social, and environmental history of the United States. The National Park visitor center is located at 33 William Street in downtown New Bedford. It is open seven days a week, from 9 AM-5 PM, and offers information, exhibits, and a free orientation movie every hour on the hour from 10 AM-4 PM. The visitor center is wheelchair-accessible, and is free of charge. For more information, call the visitor center at 508-996-4095, go to www.nps.gov, or visit the park's Facebook page at https://www.facebook.com/NBWNHP.
-NPS-