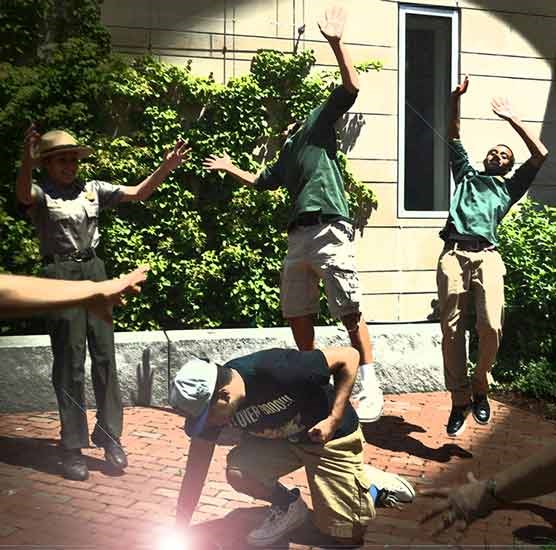 Here's Your Opportunity!
Looking for a free program that helps prepare high school students for college, employment and volunteer opportunities? The Youth Leadership Academy fills this vital need while building community and national pride through a series of learning experiences, skill development and real world projects. This multi-year project is aimed at 9th and 10th grade students who are interested in becoming the South Coast's future leaders. Students will develop a business plan to engage young people in an arts contest and culminating awards show that promotes community and national pride. Interested? Apply now, encourage someone you know to apply, and please share this opportunity. Project partners include: Leadership SouthCoast, Charlton College of Business at UMass Dartmouth, The Marion Institute, 3rd EyE Youth Empowerment, and New Bedford Whaling National Historical Park.
Earn College Credits
Visit National Parks
Learn about Federal Jobs
Develop Leadership Skills
Give back to your Community


Students will receive a non-monetary stipend for completing program requirements and transportation is provided.
Download Your Application Today! Applications are due March 3, 2014.