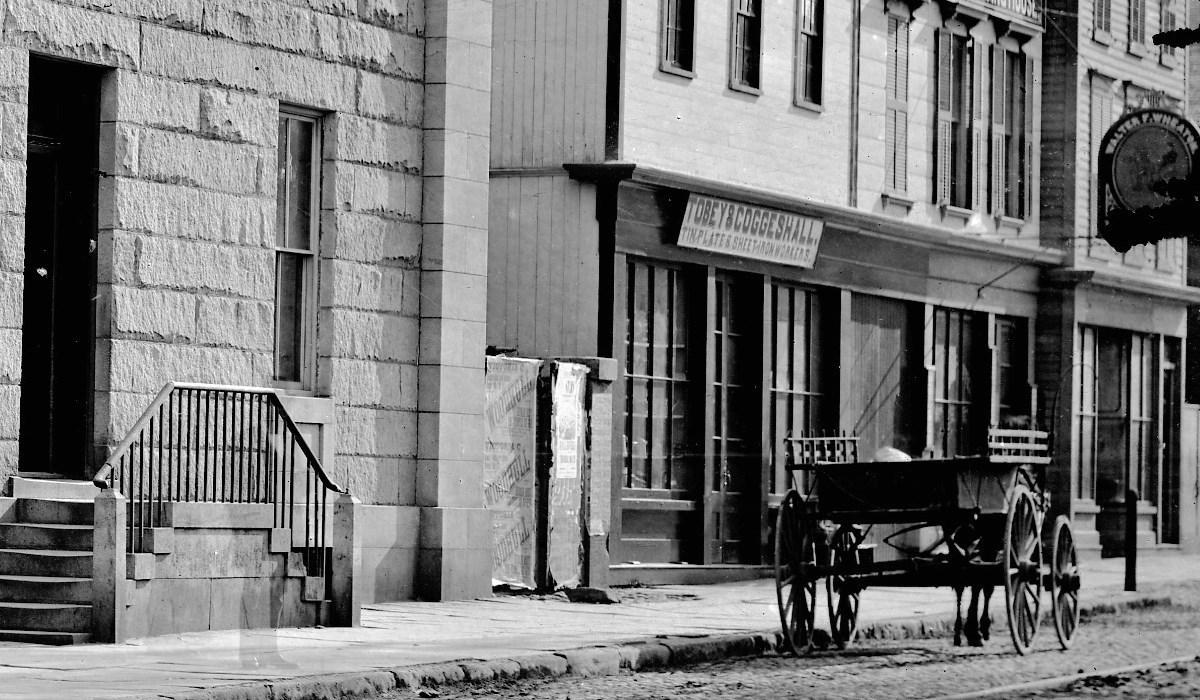 Tobey & Coggeshall was a successful New Bedford tinsmith and plumbing storefront located directly west of the U.S. Custom House. In 1863, the building also served as the recruiting office for Company C of the 54th Massachusetts Infantry.

The 54th Massachusetts Infantry was the first African-American regiment in U.S. history. Opening on February 10, 1863, 120 men enlisted in this building, with more than 25 percent being New Bedford residents.

The building was later demolished and the site is now home to the 54th Massachusetts Volunteer Infantry Plaza.