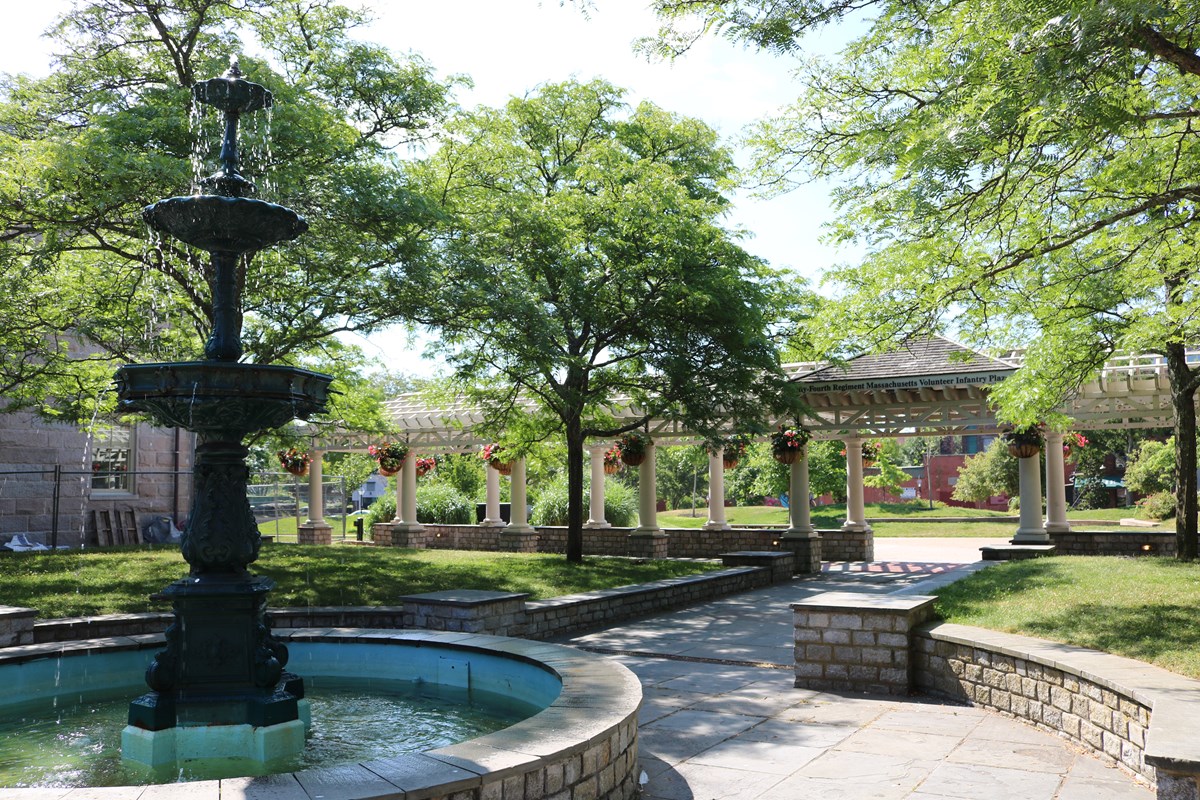 In February 1999, the city of New Bedford dedicated this William Street plaza as a memorial to New Bedford people of color who fought for the Union Army during the Civil War. More than 100 years prior, the site served as a recruiting station for those troops.

The 54th Massachusetts Volunteer Infantry was the first African American regiment ever commissioned in United States history. In 1863, some 50 New Bedford men of color enlisted in the 54th and 55th regiment, the latter formed from the surplus of recruits.

In total, more than 350 New Bedford men of color served in the Union forces between 1861 and 1865 in the 54th and 55th Regiments, the 5th Cavalry, and the U.S. Navy. Some soldiers are known to have escaped slavery before enlisting, including William Carney, John L. Wright, and Wesley Furlong.