Potkopinu Trail
Potkopinu (Pot-cop-i-new), the southernmost section of National Scenic Trail, is only three miles long, but it is the longest stretch of "sunken" historic Trace remaining. Named for the Natchez Indian word meaning "little valley," this trail has some embankments over twenty feet high.
Horses are not permitted on the Potkopinu section.
Be prepared: there are several stream crossings, which vary in depth depending upon recent rainfall.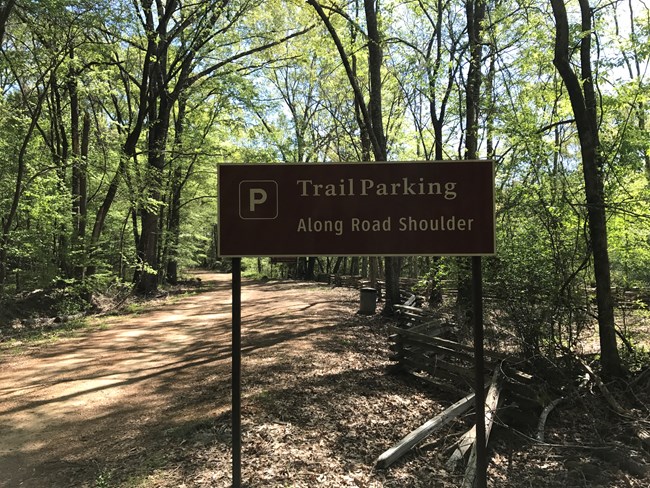 Road 553 Trailhead (Milepost 20)
This trailhead is the larger of the two for Potkopinu. Vehicles may be parked parallel to the road.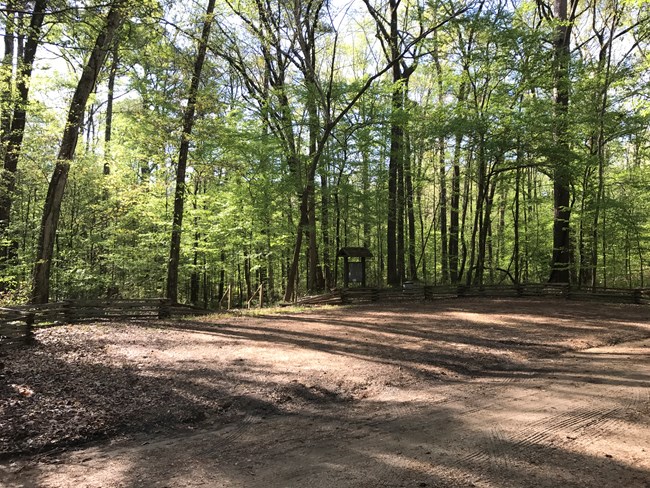 Milepost 17 Trailhead
This trailhead has room for several cars, but it is not receommended for recreational vehicles.
Last updated: September 10, 2020