Tupelo to the Tennessee Line
This portion of the Parkway map will help you plan your visit from Tupelo, Mississippi north through Alabama.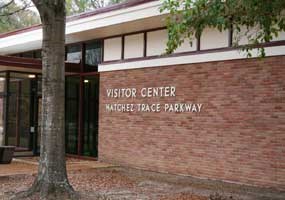 The Natchez Trace Parkway Visitor Center, located at milepost 266, has a twelve-minute orientation film, interpretive displays about the natural and cultural history of the Natchez Trace, as well as an Eastern National Bookstore. A park ranger is available from 8:00 am to 5:00 pm daily (except Christmas Day) to answer any questions you may have. This is also the location to get your passport stamps for the Natchez Trace Parkway, Natchez Trace National Scenic Trail, Tupelo National Battlefield, and Brices Cross Roads National Battlefield.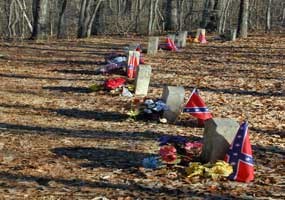 A short walk on the Old Trace at milepost 269.4 will take you to 13 Confederate gravesites. The identity and cause of death of these 13 Confederate soldiers remain a mystery.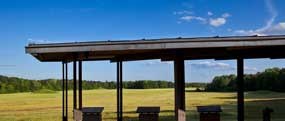 If you were at milepost 286.7 about 2000 years ago, you may have seen a busy village full of people. The Pharr Mounds Site contains eight mounds that vary from two feet to 18 feet high, and represent the lives of people from the Middle Woodland period. Interpretive waysides explain the mound building process and life in the village.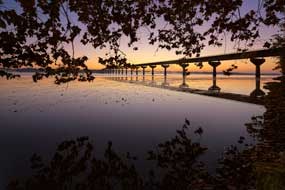 Today a bridge takes you across the Tennessee River, but at milepost 327.3 George Colbert operated a stand and ferry at this spot in the early 1800's. Colbert Ferry is a great place to enjoy a picnic by the river, or to use the boat launch for fishing and boating on the Tennessee River.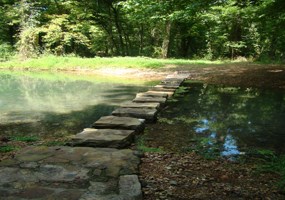 The Rock Spring Nature Trail at milepost 330.2 is a short half mile loop trail that takes you past Colbert Creek and away from the traffic of the parkway. In late summer when the jewelweed is in bloom, visitors may be rewarded with views of the ruby-throated hummingbirds as they migrate south.
Last updated: April 14, 2015