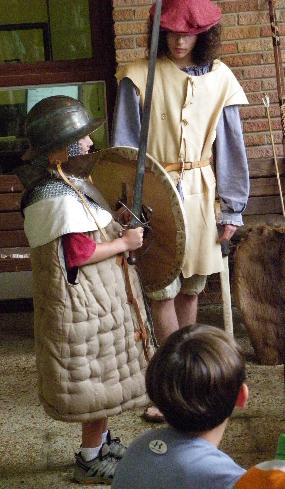 Field trips and classroom visits by rangers that are available are listed at Field Trip Planning.
A Teacher Guide with information about the Natchez Trace Parkway and field trip Planning are available at Teacher Information Guide.
Several traveling trunks and kits are available for teachers to borrow from one of our visitor centers.
Timeline posters and historic timeline posters are available to teachers for classroom use. .
Water Quality Stream Study:
The Natchez Trace Parkway is current looking for schools interested in collecting data from streams on the Parkway. Data would be also be shared with Adopt-a-Stream Mississippi. This is a service learning project, steeped in science. Fifth grade and above will experience water quality monitoring, including macro-invertebrate identification and chemical analysis, adjusted to grade level. This project is funded by the National Park Foundation. Please e-mail Jane Farmer for more information.