Traveling Trunk
Life Sciences Trunk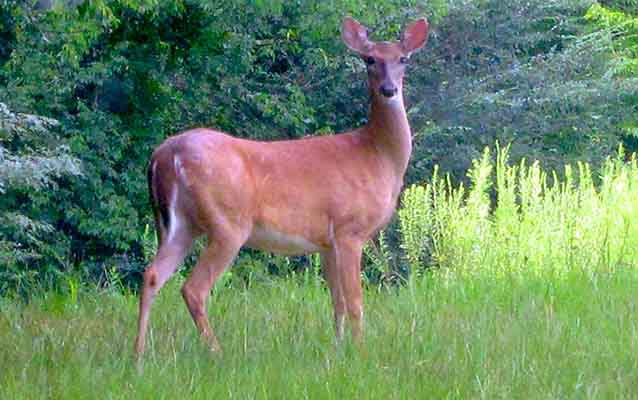 This kit is located in Tupelo, MS. The whole kit or individual items may be checked out.
Life Sciences Kit
Mammal Furs: red fox, grey fox, deer, opossum, coyote, raccoon, skunk, beaver, rabbit, grey squirrel (others may be available upon request)
Animals replica skulls: opossum, bobcat, fox, raccoon, coyote, skunk, golden eagle, beaver tail (others may be available upon request)
Reptile: snake skeleton display, turtle skeleton, large snake skin
Amphibian: stuffed frog mount, 2 plastic salamanders (see Swamp Kit for more items that may be available)
Fur piece matching game (fur pieces & laminated pictures) - 8 sets
Dichotomous plant key chart (with samples) -2
Set of leaf stamps and inked stamp pads (graphic shapes)
Set of leaf stamps and inked stamp pads (realistic shape and sizes)
Binoculars - 7
Hand held magnifiers -20
Lesson Plan Folder
Borrowing Instructions
Teachers may borrow kits for about 2 weeks. Please schedule Traveling Trunk Kits at least 2 weeks in advance. Teachers are responsible for picking up and returning trunk kits.
Call 662-680-4015 or 662-680-4027
Traveling Trunk Kits are not stored at all locations. It may be possible to have kits shuttled to the pickup location of your choice. However, please allow up to 3 week additional time for shuttling. Individual parts of some kits may be borrowed.
Traveling Trunk Kits may be picked up at the Natchez Trace Parkway Visitor Centers at:
Mount Locust: milepost 15.5, near Natchez, MS
Parkway Information Cabin: milepost 102.4, near Ridgeland, MS
Parkway Visitor Center: milepost 266, near Tupelo, MS
Meriwether Lewis Campground: No kits are stored at this location, but it may be possible to arrange for week-end pickup. Call 662-680-4015 or 662-680-4027 for more information
Details
Subject:

Biology: Animals, Biology: Plants

type:

Traveling Trunk
Last updated: January 10, 2018