Lesson Plan
Discovering Diversity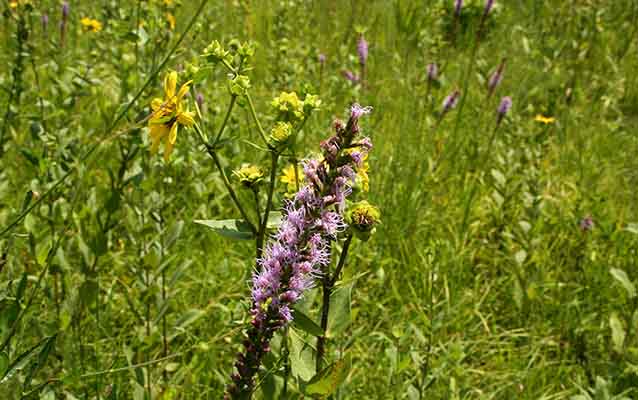 Grade Level:

Fifth Grade

Subject:

Biology: Plants

Duration:

2 class periods

Group Size:

Up to 36

Setting:

outdoors

National/State Standards:

Life Sciences: 3a, 3b,3e

Keywords:

invasive, non-native, diversity, population, community, competition, national scenic trail
Overview
The students will visit a National Scenic Trail and investigate the diversity and adaptations of biological organisms along the trail. They will collect data on the trail and create and compare representative grafts in the classroom.
Objective(s)
Enduring Understanding: Diversity is important to the health of a natural area. 
Essential Question: What difference does it make if a plant species survives in an area?
2.) Learn about plant diversity Identify and determine characteristics of plant species
For the complete lesson plan, please email natr_education@nps.gov or call 1-800-305-7417. Please indicate whether or not you need an accessible lesson plan.
Background
The Natchez Trace Parkway includes many trails. The Natchez Trace National Scenic Trails has five sections of foot trail, connected by the pParkway green-way. These trail sections represent a vignette of the surround natural areas. They are excellent trails for students to observe natural areas representative of state regions.
Materials
The lesson plan includes:

1.) Procedure
2.) Plot corner markers design (4)
3.) Plot Corner Marker suggestions
4.) Labeled toothpick markers (~26)
5.) Meter stick or meter-long piece of string
6.) Data Collection Sheet (2 pages)
7.) Scenic Trail Map
8.) 1 disposable camera per group (Optional)
9.) Example sheet of how to count and enter plant data
10.) Discussion Stimulators Sheet
Procedure
Student Task: In small groups, the students will be collecting data about a plot that they temporarily mark on a National Scenic Trail. Ideally, they will count the number of species in their plot and the population of each species in that plot. They do not need to be able to recognize plants by name. They do need to understand how to recognize whether two or more plants belong to the same species. This is usually done by comparing leaves or in some circumstances, flowers or fruit. They should understand that plants of the same species have leaves that are the same. It is advised that students do a pre-visit schoolyard comparison to group plants in the schoolyard in their respective species.
 Option: If students are good at plant identification, they could use field guides to determine the actual names of particular species.
Option: Rather than count all of a species, the students could subjectively label the plants, Rare, Common or Abundant. See the example for how they might list plants.
Student Instruction: See Procedure in Materials
Lesson Option: Provide disposable cameras to each group of students. (Cost between $10.00 and $15.00 each for camera and photo CD)
Have students take photos of 10 plants so that they can identify them when back in the class room. They should take a distance photo of the whole plant and a close up. They should write the appropriate photo numbers next to the letter on their data collection sheets.
Teacher Closure: Review the importance of diversity. Explain that National Parks help to serve our country by preserving and protecting natural (and historical) areas.
Option: engage students in discussion about diversity. See Discussion Stimulator sheet.
Assessment
Participation in the activities, accuracy and completion of data sheets and report.
Park Connections
The Natchez Trace Parkway has many different plant species.
Extensions
1.) Include review of this field trip when teaching other subjects that touch up on the importance of diversity.
2.) Research and write a report on a location that has lost diversity because of encroachment of non-native species or because of development.
Vocabulary
Invasive, non-native, diversity, population, community, competition
Last updated: January 10, 2018