Date & Time

04/13/2018 11:00 AM to 11:30 AM

Fee Information

Free

Contact Us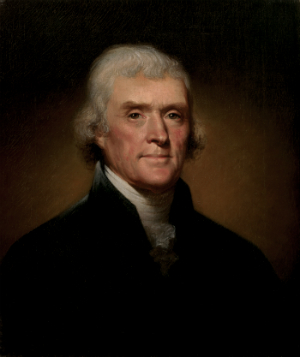 The National Park Service and the District of Columbia Society of the Sons of the American Revolution will observe the 275th anniversary of the birth of Thomas Jefferson during a ceremony at the Jefferson Memorial on Friday, April 13 at 11 a.m. The ceremony also marks the 75th anniversary of the dedication of the memorial on April 13, 1943.

The Military District of Washington will serve as color guard for the ceremony, and music will be provided by the U.S. Marine Band Brass Quintet. At the conclusion of the ceremony, wreaths will be presented by more than a dozen Thomas Jefferson-themed commemorative and lineage organizations.