In the National Mall and Memorial Parks, war veterans memorials serve as symbols of American patriotism and as reminders of those who fought for our freedom. At these memorials, the courage and sacrifice of our veterans will be recognized forever. The World War II, Korean War Veterans, and Vietnam Veterans Memorials on the National Mall, and the Japanese American Memorial to Patriotism near Union Station Plaza, are some of the special places of remembrance for veterans, their families, and their friends. All four of these places have a special meaning for Jimmie Kanaya, a decorated Japanese American veteran of three wars.
In 1941, Kanaya enlisted in the U.S. Army, and was stationed at Pearl Harbor several months before and during Japan's surprise attack on December 7, 1941. After the attack, President Franklin Roosevelt signed Executive Order 9066, forcing the relocation of 110,000 Japanese Americans to internment camps. Being of Japanese ancestry after Pearl Harbor made life very difficult, because like so many Japanese American young recruits, Kanaya was treated with disrespect after the attack, even though he saw himself as fully American before and after Pearl Harbor. He was still loyal to the United States, even under those challenging circumstances.
Kanaya served as a medic with the 442nd Regimental Combat Team in Italy during World War II. While his battalion was attacked by an intense artillery and mortar barrage near Calstallina, Italy, Sergeant Kanaya went back and forth rendering assistance to nine seriously wounded men, giving first aid and getting them back to safer areas. He was awarded the Silver Star for his gallantry. In a 2004 interview he said, "We had to prove ourselves worthy of recognition when we came back to the States and that our parents and the rest of the Japanese American community would be proud of us."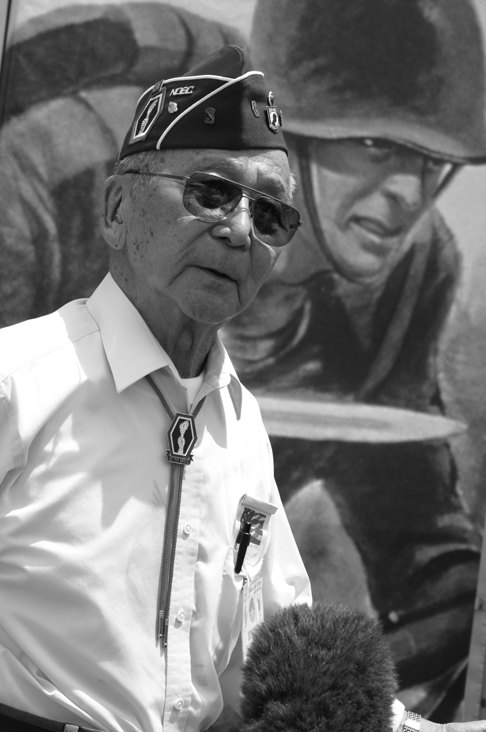 Jimmie Kanaya at the World War II Memorial Dedication, 2004.  (Library of Congress)
Kanaya also experienced the difficulties of being a POW. After his experiences in Italy, he entered France where after just three weeks, he was captured by the Germans. He made three attempts to escape his captors but was recaptured after each attempt.
In the Korean War, Kanaya served as an interrogator. He continued his service in Vietnam as an advisor to the South Vietnamese Government, and the Army eventually promoted him to the rank of Colonel. He was fiercely dedicated to his men and followed the warrior ethic of loyalty and leaving no soldier behind. He even once negotiated a halt to fighting and got his comrades to help him bring in casualties from the battlefield. On the 70th anniversary of Pearl Harbor, December 7, 2011, Kanaya was ninety-two years old and was still full of pride in our country and proud of his military career.
Men like Jimmie Kanaya, who fought and suffered for the United States, and people like his parents, who endured the indignities of camp life, ironically, still believed in the freedoms this country offered to its citizens. They were still able to see that this nation offered the greatest opportunities for a good life for those willing to work hard. To honor the veterans to whom we owe gratitude for our own freedom, visit the veterans memorials of the National Mall, think about Jimmie Kanaya's story, and all of the men and women whose courage and sacrifice will be forever remembered.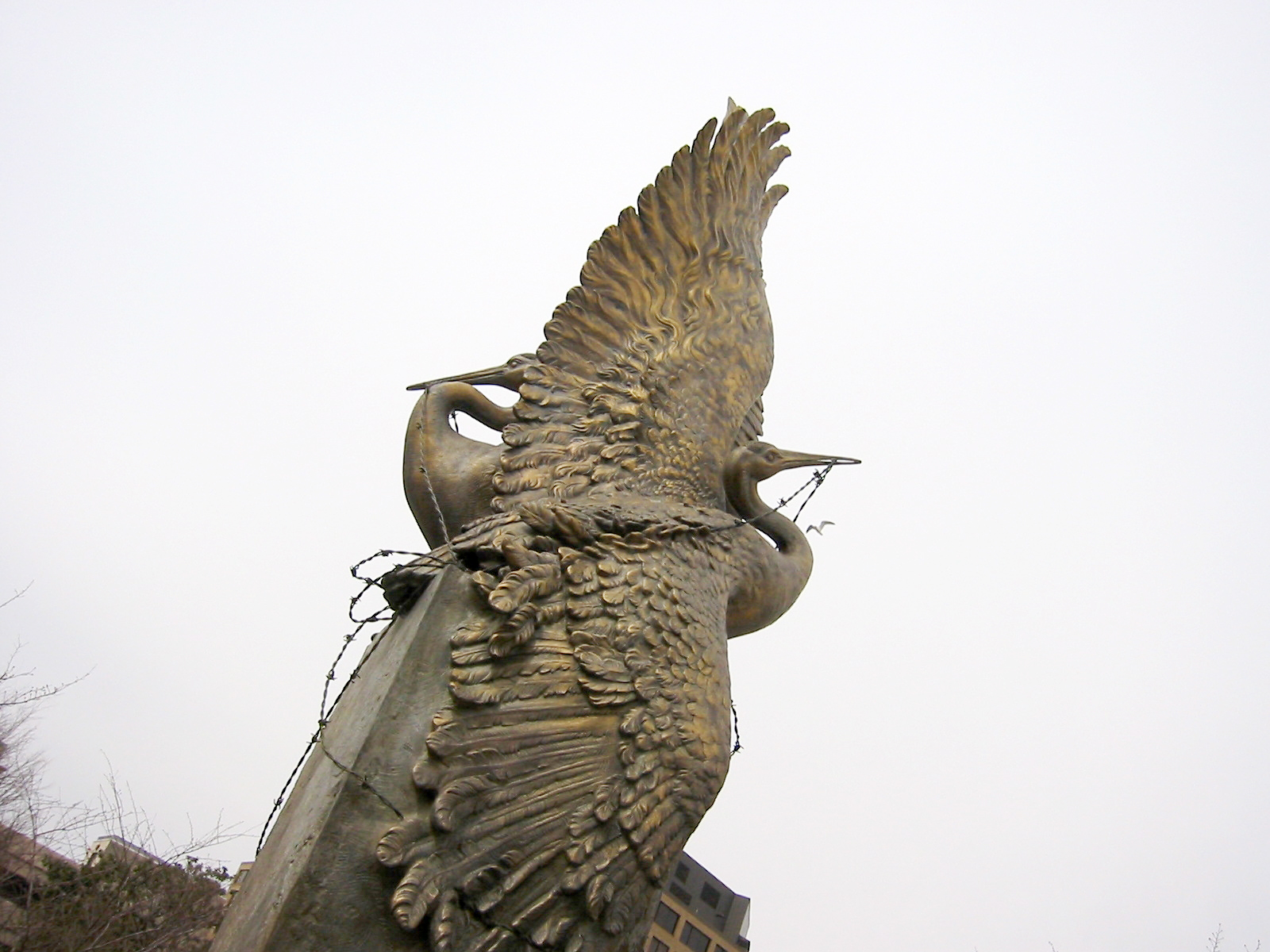 Japanese American Memorial to Patriotism During World War II