One can find the phrases "Victory at Sea," "Victory on Land," and "Victory in the Air" spelled out in bronze letters on the floors of the Atlantic and Pacific Pavilions of the World War II Memorial. These words reflect the Guadalcanal Campaign, an example of the intense fighting between the Americans and Japanese that developed during the war. Guadalcanal was the longest campaign in the Pacific War and one of the critical strategic campaigns of the Second World War.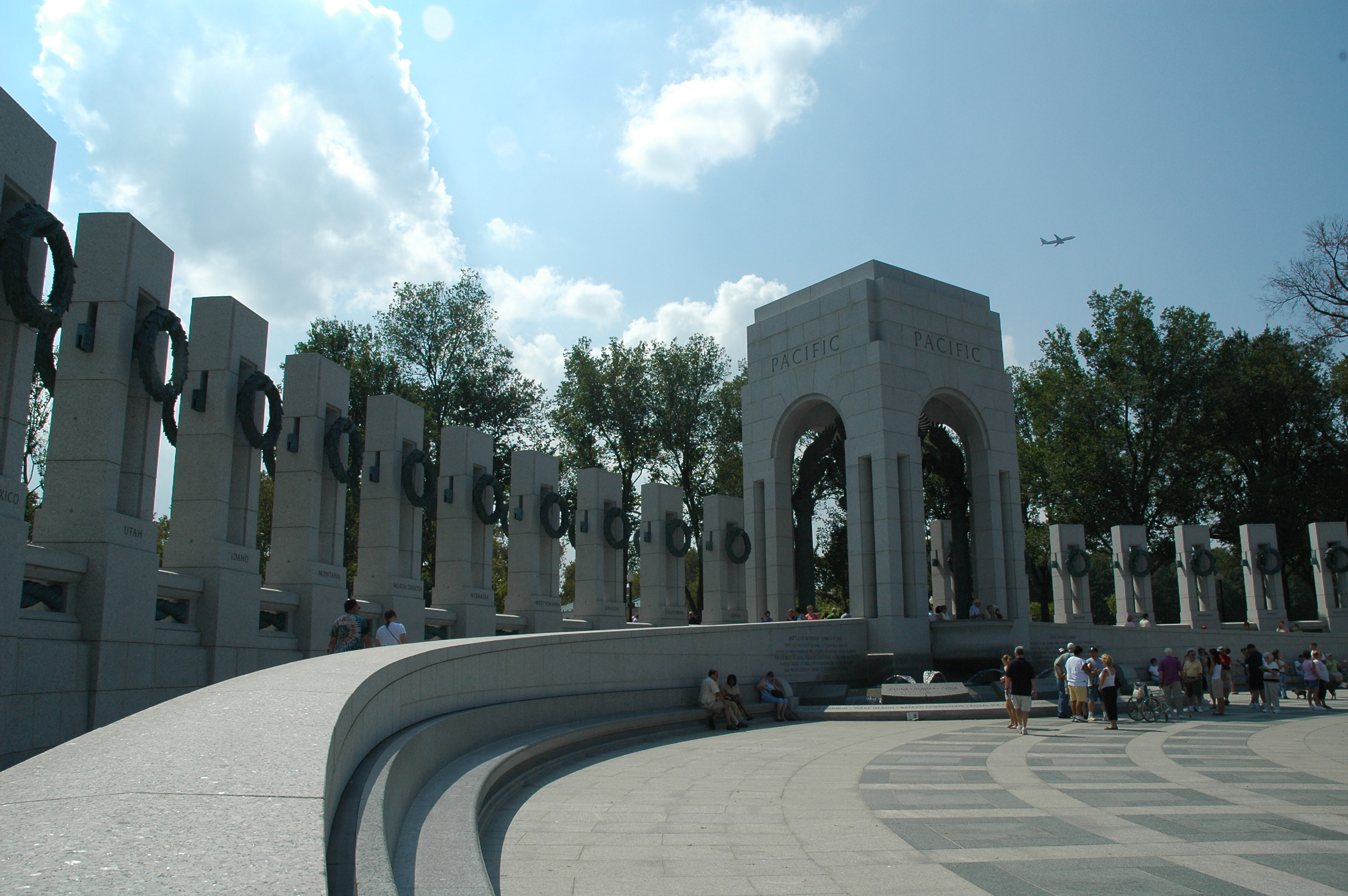 World War II Memorial.  NPS Photo.
Guadalcanal is the largest of the Solomon Islands in the Southwest Pacific, roughly sixty miles long and thirty miles wide. The tropical island has rivers with no names, large centipedes, and some of the world's larger crocodiles. The Spanish discovered the island in 1568 and named it after a village in Spain. In 1893, Guadalcanal became a British protectorate.  Japan invaded the island at the outbreak of World War II as part of their grand strategy to isolate Australia.
"Victory in the Air" becomes significant because the Japanese were in the process of constructing an airfield on the island in 1942.  Communications from Australia to Hawaii could be disrupted. The airbase was to be used to carry out their main attack on Port Moresby on the island of New Guinea.  
"Victory on Land" began with Operation Watchtower. On August 7, 1942,the 1st Marine Corps Division landed on Guadalcanal. This was the first amphibious counteroffensive by the Americans in World War II. The Marines landed that particular morning where they found no Japanese opposing them on the beaches. They had contacts with the Japanese as they got closer to the airfield. The Americans took the airfield and named it Henderson Field after Major Lofton Henderson, a Marine Corps pilot who was killed during the Battle of Midway. Two weeks after the Marines landed on the island, the Battle of "Alligator Creek" took place with the Japanese losing many men. In September 1942 the Battle of "Bloody Ridge" took place during which the Japanese attempted to retake Henderson Field and failed.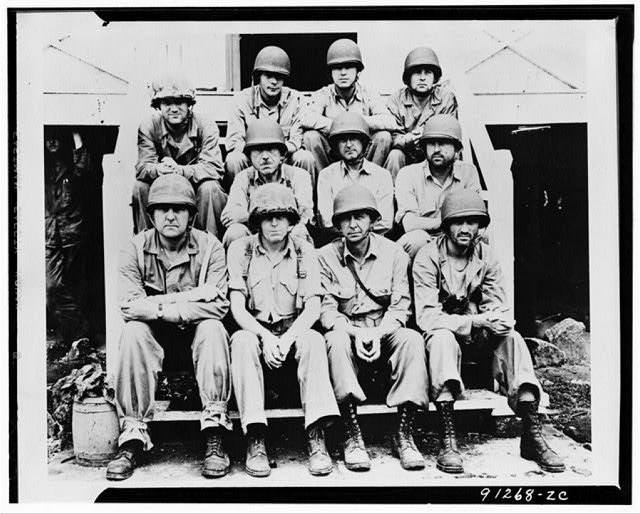 U.S. Marines on Guadalcanal, 1942.  Library of Congress photo.
"Victory at Sea" describes the Japanese attempts to reinforce troops on Guadalcanal in October and November 1942, operations which became known as the "Tokyo Express." The waters were so narrow, they were described as "The Slot," and as a result of the 50 ships that were sunk in those waters, the name "Iron Bottom Sound" stuck.   In December 1942 the Marines, after suffering casualties and exhaustion, were replaced by the Americal Division. The fighting continued until February 9, 1943 when the Americans finally secured the island.
The World War II Memorial bears the engraved name of Guadalcanal to attest to the campaign's strategic importance as the first step of the island hopping strategy to defeat Japan. It honors 1,600 Americans who died during the Guadalcanal Campaign achieving Victory in the Air, Victory on Land, and Victory at Sea.