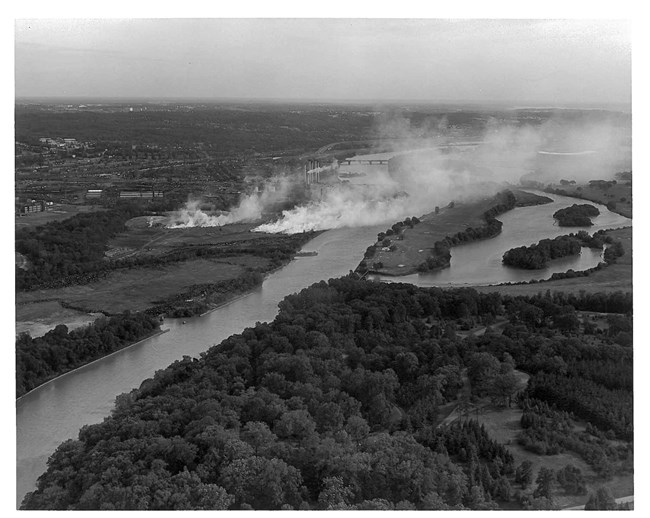 In late 1998, NPS began conducting environmental investigations at the Site to determine what risks, if any, the former landfills may pose to human health or the environment. A number of studies have been conducted since that time by NPS, the Agency for Toxic Substances and Disease Registry (ATSDR), and the District to determine the nature and extent of contamination associated with past waste disposal activities. The most comprehensive of these studies are the remedial investigations (RIs) conducted by NPS pursuant to the Comprehensive Environmental Response, Compensation, and Liability Act (CERCLA). The KPN RI was completed in November 2007 and the KPS RI was completed in June 2008.

Contaminants of potential concern identified by the two RIs include: polychlorinated biphenyls (PCBs), polycyclic aromatic hydrocarbons (PAHs), dieldrin (a pesticide), arsenic, lead, and methane. Both RIs concluded that there is not significant movement of contamination from the Site to groundwater or surface water.

Methane is a colorless, odorless, flammable gas generated in landfills as the byproduct of the anaerobic decomposition of organic matter, such as yard waste and food waste. Supplemental sampling performed in the fall of 2008 and spring of 2009 to further delineate methane identified methane in some Site soils. Methane, however, was found not to pose a risk within the Kenilworth-Parkside Community Center, in the area of Thomas Elementary School, or beyond Site boundaries.

NPS has completed a Feasibility Study Report (FS) to identify and evaluate potential remedial alternatives to address contamination at the Site. Due to the similarity and proximity of the two landfills, and to make the process more efficient, a single FS was completed that will address the entirety of the Site. The results from this study will be used to select the permanent remedy. After that, NPS will prepare a Proposed Plan for public review and comment, followed by a Record of Decision (ROD), also expected in 2012, selecting the preferred course of action for the Site.