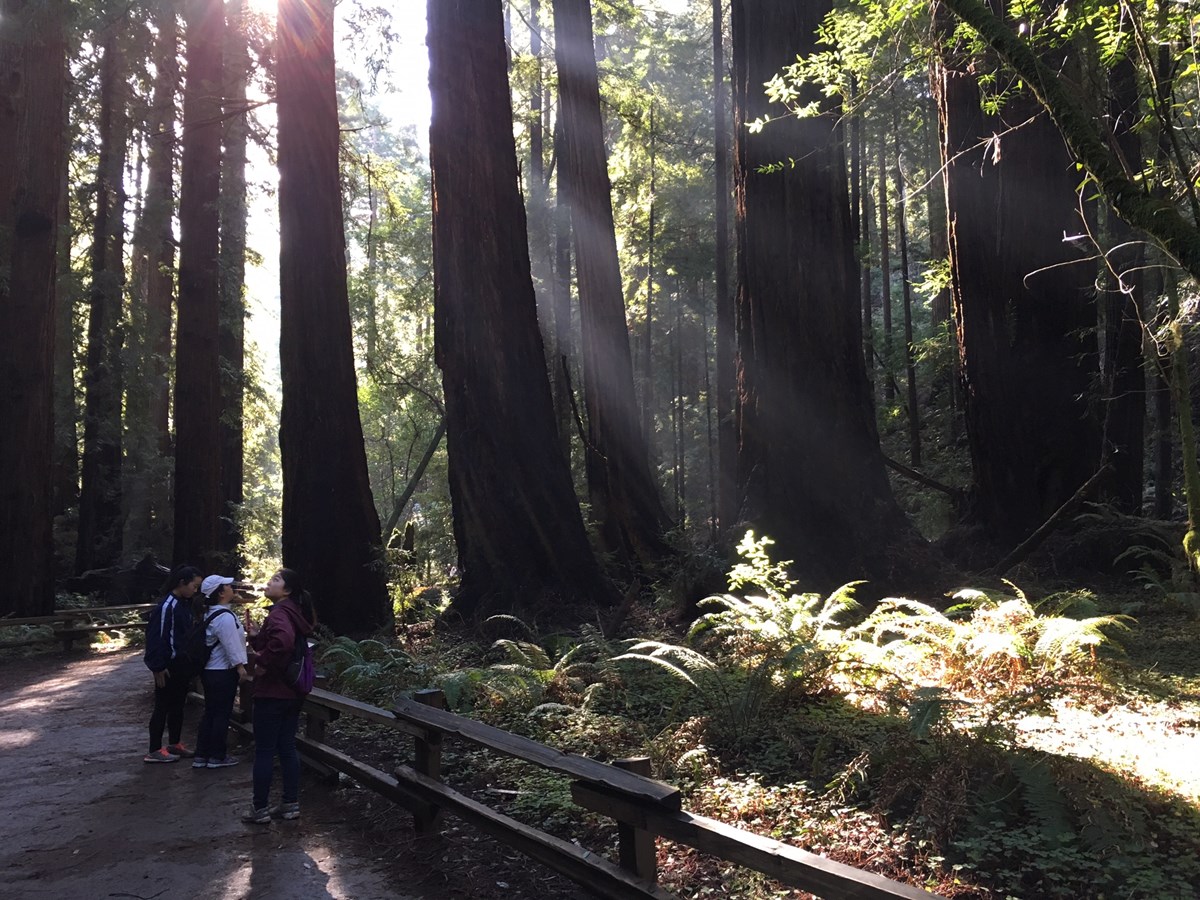 Ensuring the Survival, a Community Conversation
Muir Woods is a National Monument, but how well is it protected from modern-day threats? What are the threats to a redwood forest? What has changed in our redwood forest climate since the Industrial Revolution? On this 90 minute ranger-led program in Muir Woods you will join a ranger on a discussion of conservation vs preservation and how we define these two, we will learn what's at stake and how climate change is affecting redwood trees.
This is not your typical ranger-led program. Expect to be participatory and engaged. You will be encouraged to voice your opinion and be respectful of others in your group, allowing for a safe space for all to share.
Ensuring the Survival is best suited for intact groups of 8-25 people. High school and college classes or clubs, and adult aged groups.
Interested
?