N

ational Park Service museum collections preserve more than 109 million items, including 32.4 million archeological, 3.5 million historical, 1.9 million biological, 355,000 paleontological, 77,000 geological, and 28,000 ethnographic objects and specimens and more than 71 million archival and manuscript items.

We can't show you them all, but throughout the centennial celebration we will highlight some of the best, most unusual and most important things in the national park collections. Here's what we've featured so far.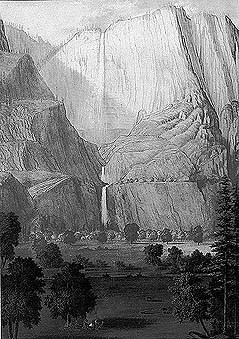 Currently Featured: This 1855 drawing by Thomas Ayres provided the American public with its first glimpse of Yosemite Falls. Publication of the drawing helped to create the interest in Yosemite Valley that led to its protection. It is one of over 2.5 million items in the Yosemite National Park museum collection. Use the drop-down menu below to select a previous feature.