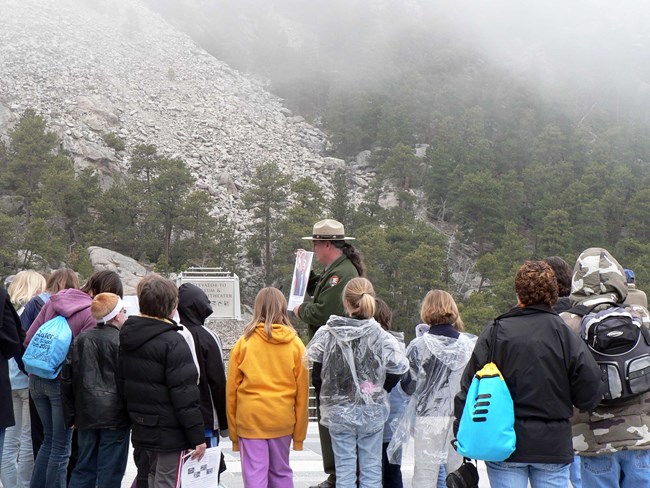 Mount Rushmore National Memorial welcomes school groups throughout the year for self-guided visits that include the Lincoln Borglum Museum, Mount Rushmore - The Shrine movie and the half-mile Presidential Trail.
During our Field Trip Season, mid-April through early May, school groups may participate in a ranger led activity in the historic Sculptor's Studio. These ranger talks are available by reservation only and as availability permits.
To help defray the cost of school bus parking at Presidential Parking, the Mount Rushmore History Association provides bus parking scholarships throughout the year, pending availability of funds.
Applications must be received 2 weeks before the date requested.
Parking Scholarship funding for 2017 is now available.
To reserve a ranger guided field trip or to apply for a school vehicle parking scholarship, please fill out the form below and submit by email or fax.

2017 Field Trip and Parking Scholarship Application (70 KB PDF)
Questions? Contact us...
Tips for filling out the Application Form:
Save the pdf form to your computer
Fill it out electronically and save your work
Attach the completed form to an email or
Print and fax the completed form