Lesson Plan
Preservation at Mount Rushmore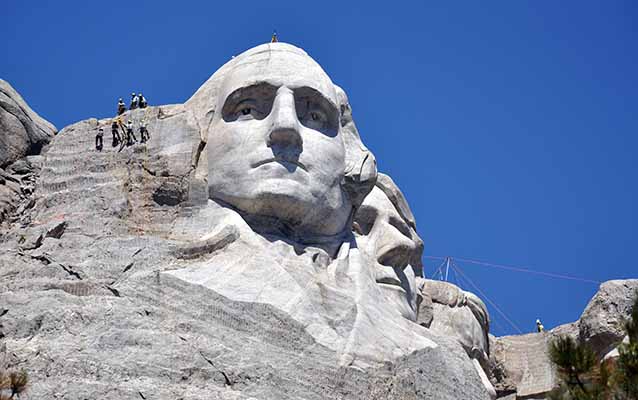 Grade Level:

Sixth Grade-Eighth Grade

Subject:

Earth Science, Geology, Physical Science

Duration:

Two to three 50-minute sessions

Setting:

classroom

National/State Standards:

Science as Inquiry and Physical Science for 6th through 8th grades
U.S. National Science Education Standards
http://pals.sri.com/standards/nses5-8text.html
Overview
Learn about the various preservation concerns at Mount Rushmore. By learning to recognize the various types of rocks found in Mount Rushmore and their different characteristics and varying rates of erosion, students will be able to understand the complexity of caring for a monument like Mount Rushmore.
Additional Resources
Visit http://archive.cyark.org/education-lesson-plans to download this lesson plan.
Last updated: April 10, 2015