Lesson Plan
Math at Mount Rushmore for Grades 9, 10, 11 and 12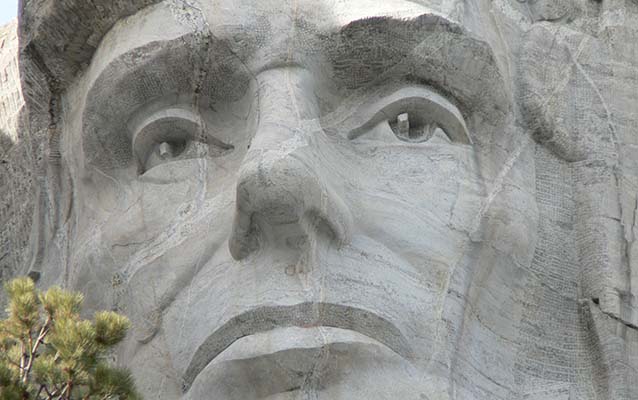 Grade Level:

Ninth Grade-Twelfth Grade

Subject:

Algebra, Geometry

Duration:

Five to seven 50-minute sessions

Setting:

classroom

National/State Standards:

Geometry, Algebra, Measurement and Data for 9th through 12th grades
Common Core Curriculum Standards
(http://www.corestandards.org/the-standards/mathematics)
G-CO.12, G-SRT.1, G-GPE.7, G-GMD.1, G-GMD.4, G-MG.2
Overview
Students calculate an estimate the weight of Mount Rushmore by calculating the volume using cross sections of the model, then use density of stone to finally arrive at a rough estimate of the weight. Finally, students calculate when two cracks on the surface of the sculpture would intersect over time.
Additional Resources
Visit http://archive.cyark.org/education-lesson-plans to download this lesson plan.
Last updated: April 10, 2015