Lesson Plan
Math at Mount Rushmore for Grades 6, 7 and 8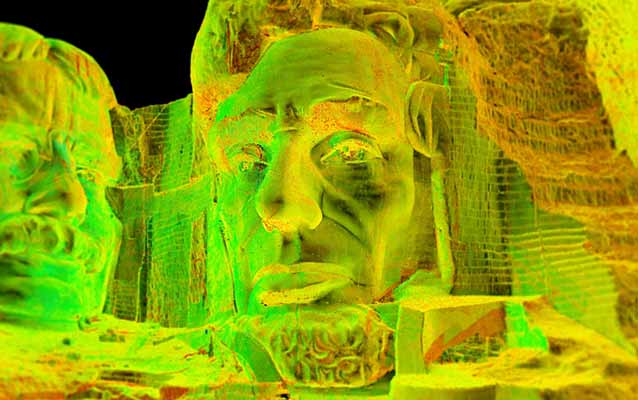 Grade Level:

Sixth Grade-Eighth Grade

Subject:

Algebra, Geometry

Duration:

Five to seven 50-minute sessions

Setting:

classroom

National/State Standards:

Geometry for 6th through 8th grades
Common Core Curriculum Standards
(http://www.corestandards.org/the-standards/mathematics)
6.G.1, 6.G.2, 6.G.4, 7.G.1, 7.G.3, 7.G.4, 7.G.6, 8.G.1, 8.G.4
Overview
Students recognize shapes in Mount Rushmore, whether it's 2D shapes through a series of 2D drawings, or 3D shapes through measurable PDF's of the 3D model of Mount Rushmore. Learners use geometric formulas to calculate the volumes of these shapes based on scaled representations and  effectively use understanding of scale to translate these calculations to life-size.
Additional Resources
Visit http://archive.cyark.org/education-lesson-plans to download this lesson plan.
Last updated: April 10, 2015