Celebrate Morristown NHP--90 years!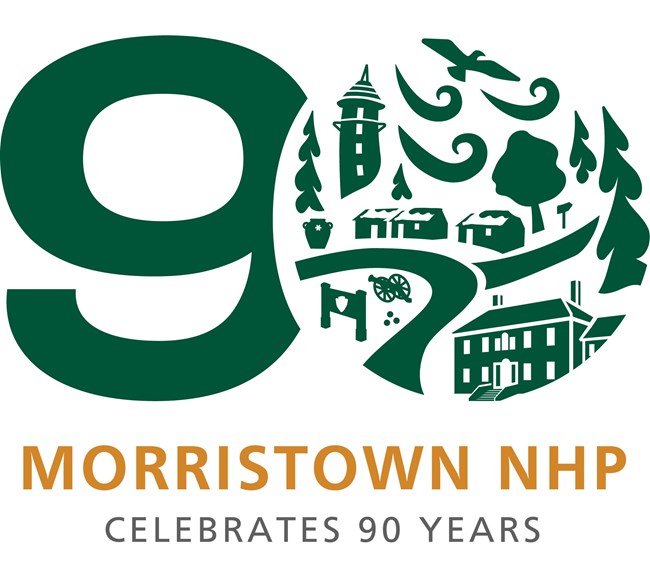 Scouts and Soldiers: Native Americans in the colonial militias and wars; and A disappearing country; Algonkian life in the northeast in the 18th century.
Saturday, October 7 at 1:00pm - Discover the extent of Native American involvement in the military and militia during the colonial wars of the 18th century (including the American Revolution) while glimpsing the seismic changes impacting native life (daily living, customs of war, adoption/captivity, alliances, friendships and marriages between Natives, Europeans and African). The rising fur trade, persistent conversion efforts from Christian missionaries, epidemic disease and forced removal from tribal lands changed the balance of Native American life forever even as further colonial wars raged on and Europeans gained control of the continent. Presented by Drew Shuptar-Rayvis (Pekatawas MakataweU "Black Corn") at Washington's Headquarters Museum. Seating limited, first-come, first-served.
I Knew George Washington
Saturday, November 11 at 1:00pm--N.J. author Jeffrey E. Finegan Sr. returns to Morristown to introduce the latest book in his " I Knew George Washington" series. George Washington, My Dear Grandpapa is a portrait of our first president as told through the eyes (and letters) of Martha's granddaughter, Nelly Parke Custis, who at age 10, came to live with the Washingtons in the presidential mansions, and offers an intimate glimpse of George Washington as a family man. All books are available for purchase in the park store and will be signed by the author. Washington's Headquarters Museum. Seating limited, first-come, first-served.

The park will be adding many other events and exhibits throughout the year, including tours of the Wick House garden, games of the 18th century and fall harvest at the Wick house.

90th Anniversary Calendar of Events - Morristown National Historical Park
Last updated: September 21, 2023