Stevens Canyon Road Rehabilitation Project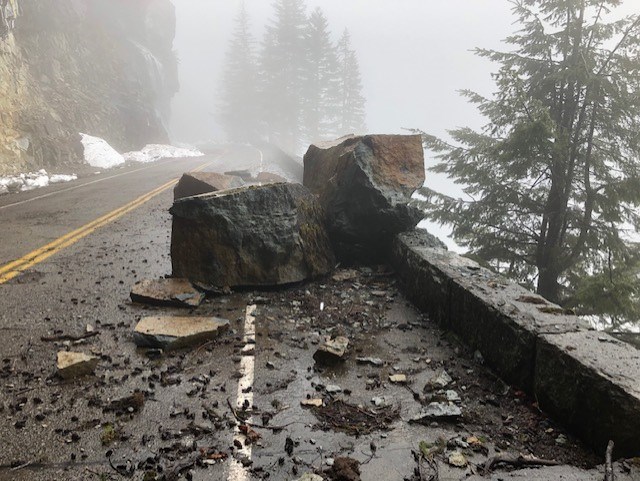 A multiyear rehabilitation project on Stevens Canyon Road, the only east-west thoroughfare in the park, has begun. The ever popular Stevens Canyon Road has suffered extensive damage over the years and is in dire need of an overhaul. Contractors will be working on replacing stone guard walls, repairing drainage grates along the roadway, patching holes in the road surface, and more. This is a multi-year project that is anticipated to last through mid-2024.

Stevens Canyon Road is the only road inside the park that connects the west side of the park (Paradise and Longmire) to the east side (Ohanapecosh and White River). A detour has been in place since the beginning of summer 2022 due to ongoing construction in the area. Visitors must drive around the park via State Route (SR) 12 through Morton and Packwood to travel between these areas. Updated detour maps will be available in 2023 when the road opens for the summer season.
Road Access Updates:
(last updated 11/8/22)
Construction work as ended for the 2022 season. Check back in Spring 2023 for updates.
For more information on road, visitor center, and campground status visit:
Last updated: November 8, 2022