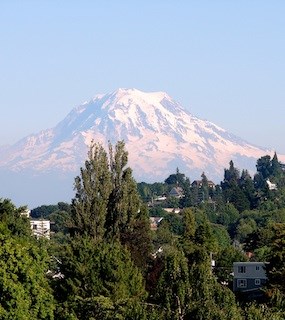 National Parks- America's best idea...
Management of Mount Rainier has always involved the participation of volunteers and respectful park visitors. The National Park System was created in 1916 with a mission, ...to conserve the scenery and the natural and historic objects and the wild life therein and to provide for the benefit and enjoyment of the same in such manner and by such means as will leave them unimpaired for the enjoyment of future generations... This mission is a good idea, but a reminder that fulfilling this mission is not always easy.
Children are naturally curious about the world around them. They should be encouraged to explore the world around them without causing any damage due to the choices they make in their daily lives. The role of the National Park Ranger and the teacher is to help students understand that they are stewards of the environment, and that they have a duty and obligation to make wise decisions when exploring the park.
In these activities students will develop a "Personal Code of Environmental Ethics" for exploring and enjoying the natural world and reducing their ecological footprint. Students will be encouraged to plan and carry out a service learning project that focuses on making positive environmental changes in their school and community. Finally students will explore the effects climate change is having on Mount Rainier's biotic and abiotic components and working on ways to reduce their carbon footprint.