Distance Learning Programs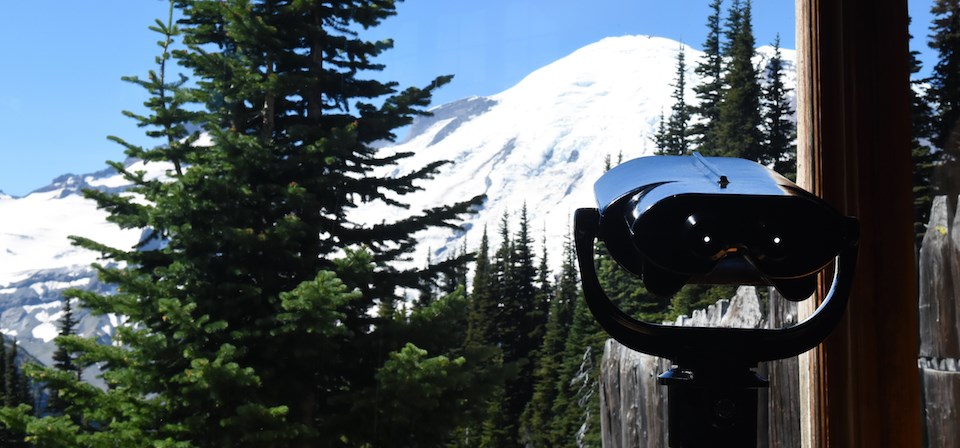 Would you like your students or group to visit an active volcano, an old growth forest, or the fifth National Park, but live far away? Bring Mount Rainier to your group by signing up for a distance learning program today!
If your class, school, or group has internet and a computer with a webcam, your class has the ability to experience a live virtual visit with a park ranger at Mount Rainier National Park. These free hands-on programs are designed with curriculum-based national teaching standards (Common Core, Next Generation Science, and State of Washington Social Studies) to connect schools across the world to Mount Rainier.
Join us from home or school for virtual field trips to Mount Rainier. We would love to connect with you and your students!
Contact: e-mail us | 360-569-6592
Length: 30 minutes
Format: Videoconference through Skype, Zoom, Google Classroom, Hangouts or any other web-based service you use for class.
---
Distance Learning Programs
---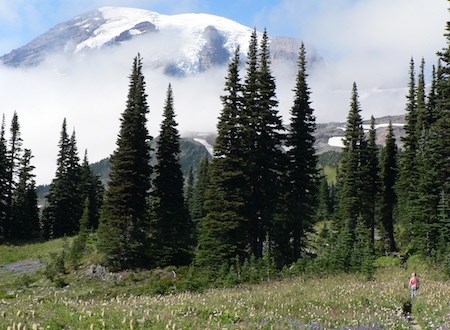 Activity: A Place to Call Home - Habitats of Mount Rainier
School Subjects: Life Science
Ages: 6-11
From the high cold rocky slopes to the lush primeval forest, life can be found in all shapes and sizes. Using distance learning technology, teachers and students can connect with Mount Rainier's park rangers and learn about the dynamic life projected in pictures, sounds, and evidence based learning. This program will cover the different parts of a habitat, and the three life zones contained within Mount Rainier National Park. In each life zone, the students will be presented with clues and asked to decipher the habitat for plants and animals with photo, audio, and animal props.
Habitat of Mount Rainier Resources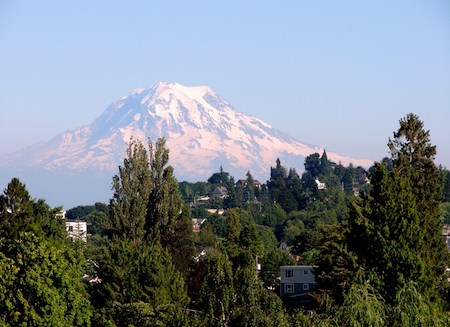 Activity: Volcanic Hazards
School Subjects: Earth Systems, Geology Hazards
Age: 8-13
Learn about the features and events scientists are constantly studying to make sure we areready for the next time Mount Rainier erupts!

Activity: Volcano Rock Stars
School Subjects: Earth Systems, Geology Hazards
Age: 8-14
Volcanoes come in all shapes and sizes. Explore how they work and the types of volcanoes found throughout the world.

Volcanic Hazards Resources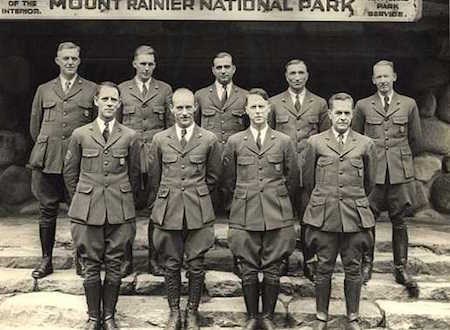 Activity: Ask a Ranger
School Subjects: Life Science, Culture, National Park Service
Ages: 5- Adult

A snowy mountain peak comes to mind when picturing Mount Rainier National Park. A closer look would reveal lots of varied topics: from ecology to geology, history to culture. The people who work at this park and places like it are a special kind. They have a wealth of knowledge, stories, and insights about the National Park System, the park they work at, life as a ranger, and much more. Through the "Ask a Ranger" distance learning program, students are given an opportunity to ask a park ranger any question pertaining to Mount Rainier National Park. This program can be adapted to fit any curriculum objectives, and is versatile enough for any age.
Ask a Ranger Resources
Last updated: January 25, 2021