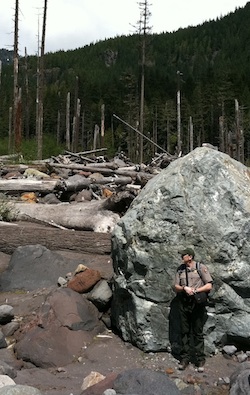 GeoScience Teacher-in-the-Park Summer Internships
Mount Rainier National Park is pleased to announce an opportunity for classroom teachers to intern at the park during the summer season. In partnership with the National Association of GeoScience Teachers, two teachers will work alongside the Park Geologist and Regional Geomorphologist on a variety of research projects examining the park's landscape response to climate change.

Internship Announcement
Application
Application Deadline: Check back for Summer 2016 dates

For questions, please contact the Scott Beason, Park Geologist, by email.