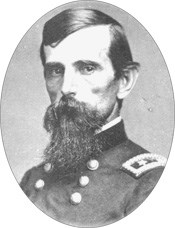 Unable to bring your class to the battlefield?
Bring the battlefield to your class!
An educational electronic traveling trunk is available free of charge. It is designed to engage eighth-grade students in an in-depth historical investigation of the impact of the Battle of Monocacy.
Students will use primary and secondary sources to explore and discuss the significant of the Battle of Monocacy from the following points of view.
Historian
Geographer
Politician
Economist
Military
Civilian
To access the E-Traveling Trunk, e-mail us with the words E-Traveling Trunk in the subject line from your school e-mail. We will then reply with a link that will give you access.