Field Trips
The Race to Washington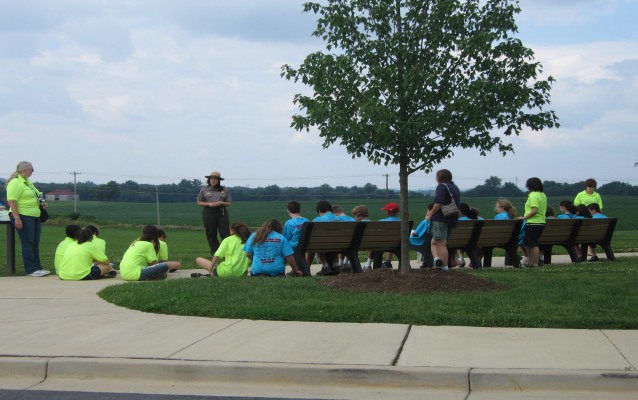 Description
 Begin your visit at the visitor center.
* Students will learn about the Battle of Monocacy from the perspective of Union soldiers, Confederate soldiers, and civilians.
* They will discover how slavery divided the country economically and politically, and how Monocacy fits within the larger context of the Civil War.

* They can follow a timeline that runs throughout the exhibit area to provide a greater framework of American history and that allows students to examine other events that may have affected, or been affected by, the Civil War.

* They will see many original artifacts, appropriately displayed throughout eleven vignettes, and numerous reproductions which are utilized in hands-on exhibits.

* A fiber optic map provides an eight minute description of battle tactics followed by an opportunity to view the actual battlefield from an observation deck.

 

Please note the following:

* Restrooms are available only at the Visitor Center.
* There are picnic areas at the Visitor Center, Gambrill Mill, Thomas Farm, and the Worthington Farm
* Monocacy is a trash-free park. Everyone is encouraged to take their trash with them.
Contact
Nissa Fink
301-694-7434
Details
Subject:

African American History and Culture, Civil War, Conservation

type:

Field Trips