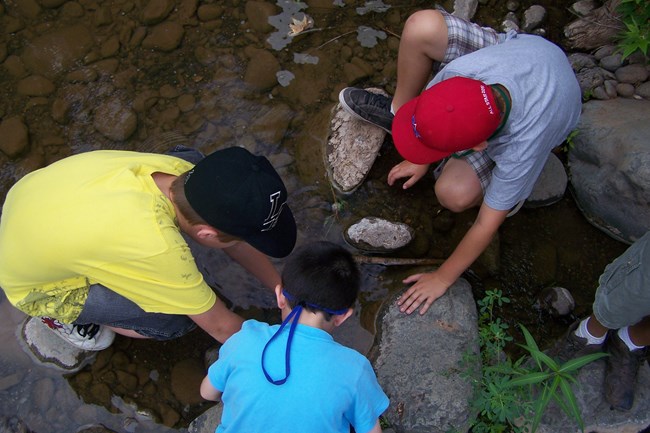 Junior Ranger Camp Will Not Be Held This Summer
The National Monuments of the Verde Valley regret to inform the public we will not be able to offer summer Junior Ranger Camps due to limited staffing. The summer Junior Ranger Camps have always been a highlight of our park offerings and we are extremely disappointed we cannot commit to them this year. Montezuma Castle and Tuzigoot National Monuments will be partnering with local summer day camps to provide educational activities and tours. It is our hope we can provide various Junior Ranger Camp activities during the local Fall Break season, instead. Although we are not able to offer the summer camps this year, we will be working diligently to be able to offer the Junior Ranger summer camps again in future years.
Registration is NOT open at this time.
Please check back soon for dates and times for 2017.
Parental Permission Form
Registration Form
Medical Authorization
Photo Release Form
There are a limited number of spaces and they will be filled in the order we receive complete registration packets. All information provided is confidential and will be kept private. No photographs will be shared without written permission.
If you have questions, please email Krystina Isaac or call the Montezuma Caslte Visitor Center at 928-567-3322, ext. 221