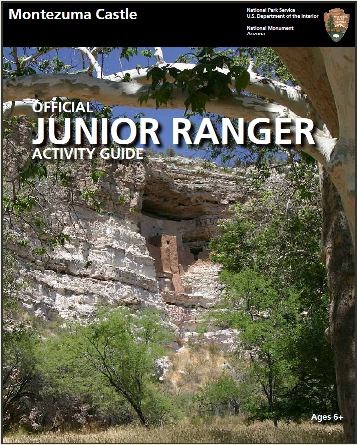 The Junior Ranger program at Montezuma Castle National Monument is full of fun activites which help you be more aware of their surroundings and the relationship of the environment to the prehistoric people who lived here over 800 years ago! Pick one up at either Montezuma Castle or Montezuma Well... or download it here before you arrive.
Completing the activity takes some time but the rewards are tremendous. Junior Rangers earn a shiny badge and certificate!
Special Note: There is no age limit to become a Junior Ranger. That means everyone is eligible to become an official Junior Ranger as long as they do the work and earn it!