Five Year Vision and 2013 Goals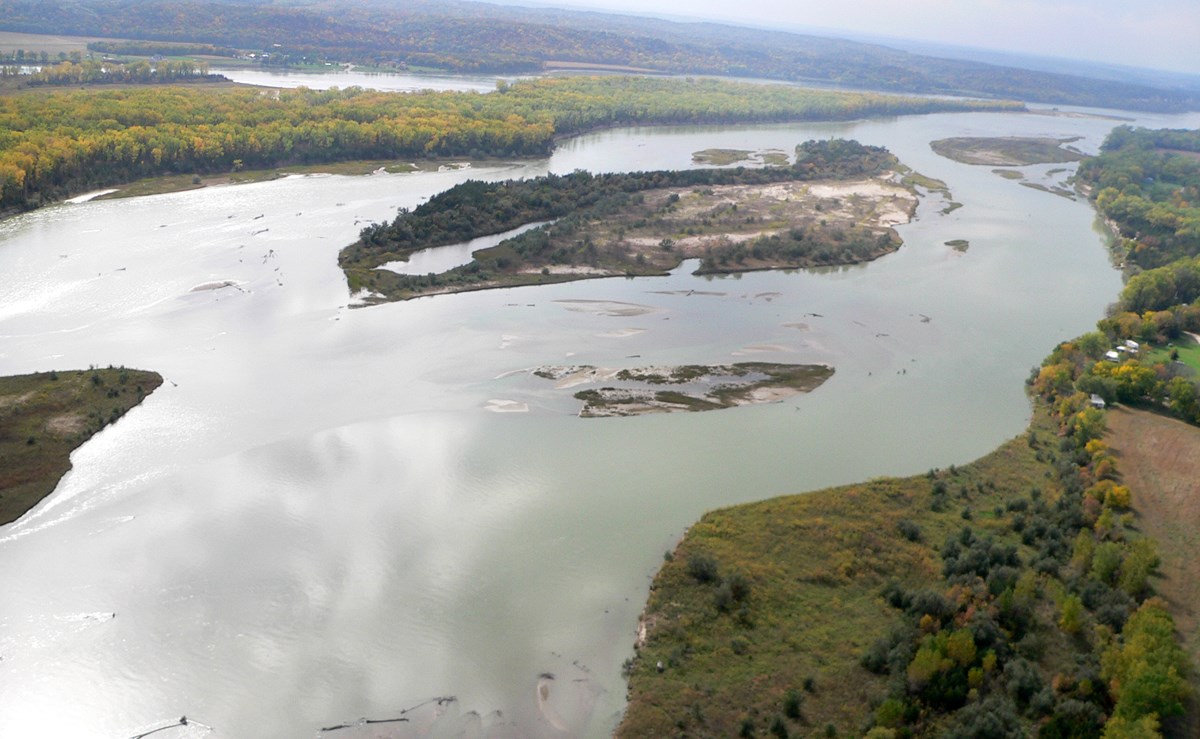 The following Five Year Vision and 2013 Park Goals were developed during a collaborative staff workshop in October 2012. Visit the document (1.62 Mb).

Five Year Vision
1. Establish Friends Group - in the next 5 years, establish a fully functioning "Friends of the Missouri National Recreational River" group to allow the park greater flexibility and expand opportunities for protecting and enhancing the ORVs of the park and educational benefits to the local community. (Update: The Friends of the Missouri National Recreational River was established in July 2015. Visit their website for more information.)

2. Improve Recreation Opportunities and Use - in the next five years, promote and expand recreational opportunities and visitor use by increasing facilities and providing informative, recreational information and materials to local and regional communities.

3. Focus on the 39-mile Reach - in the next five years, develop a positive and greater presence in the 39-mile area through improvements in: recreational access; tribal, community, and county relationships; interpretation and wayside exhibits; land protection; and maintenance.

4. Develop Outreach and Branding - in the next five years, the National Park Service will gain the trust and appreciation of the local communities, states, river stakeholders and critical partners to ensure they value and understand the reason we are here (Wild and Scenic designation), NPS programs and services we provide, our conservation mandate and how it is implemented within the framework of our unique enabling legislation, the economic benefits of our presence, and the professionalism of the NPS employees.

5. Create a 'Community of Conservation' - In the next five years, NPS will become deeply involved in partnerships to enhance land stewardship, land protection, and water quality. The park will promote ecological restoration through an exemplary program of resource monitoring, educational outreach, and scientific research to enhance park resources. Create a new generation of citizen scientists and future stewards of our parks by conducting fun, engaging, and educational biodiversity discovery activities.

6. Excellence in Service - in the next five years, develop a program for MNRR employees that promotes personal development and skills that improves their work experience.
2013 Park Goals
1. Establish Friends Group (accomplished in July 2015)
Form a board of directors
Define a project, e.g.: develop a logo, facilitate land transfers.
2. Improve Recreational Opportunities and Use
Develop Meridian Bridge Trail and signage.
Survey trail plan for Mulberry Bend Overlook, complete compliance (PEPC, 106, NPS trail requirements) and initiate development.
Continue conceptual planning for Goat Island and Bow Creek Recreation Area. Clear cedars on Goat Island, explore possible access to upper Bow Creek Recreation Area.
Explore opportunties for signage/outreach at Paddlewheel Point and Auld-Brokaw Trail.
3. Focus on the 39-mile Reach
Continue tribal contacts, get input on interpretive topics, develop interpretive signage in native languages.
Develop more Nebraska print coverage and partnerships e.g.: Spencer, Lynch, Niobrara, Outlaw Trail.
Install exhibit in Ft. Randall Visitor Center, newsletter focused on 39-mile.
Increase participation in Memorial Day events at Fort Randall.
Develop paddling, cleanup and possible birding events.
4. Outreach & Branding
Continue to develop and clarify branding message.

Expand educational outreach programs to 39-mile; classroom talks, TRTs.

Increase involvement in Ponca Outdoor Expo.

Expand canoe clinics to other partner sites.

Continue landowner b

oat tours and provide boat tours for tourism groups and travel writers.

Get eagle cam running and linked to website.

Complete the Mobile Ranger Station Station and begin use by summer.

Continue social media use.

Continue newsletters; send feedback postcard.
5. Community of Conservation
Re-identify research and resource information needs and prioritize goals.

Remove 25 acres of invasive plants.

Develop and implement a citizen science water quality program and presentations.

Publish draft EIS and joint FWS/NPS land protection plan, hold public meetings.
6. Excellence in Service
Finalize the 'Ranger Binder' and distribute; hold orientation sessions.

Develop water quality, canoe, and motor boat training.

Get presentation on handling difficult visitors and develop plan for disruptive persons in HQ lobby.

Develop online tracking for in-house safety briefings.

Explore diversity though college recruiting and approaching tribes.
Last updated: February 11, 2017