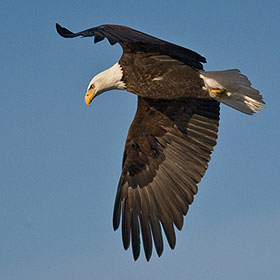 The National Park system protects those places of significant cultural and natural history which tell a compelling story of who we are and from where we've come.
The Minnesota national parks protect the scenic and historic waterways of the Mississippi and St. Croix Rivers and preserves Native American and the fur trade history at the Pipestone and Grand Portage National Monuments and Voyageurs National Park. The North Country National Scenic Trail, when completed, will traverse the broad sweep of northern forests from North Dakota to eastern Pennsylvania, including Minnesota, and will link areas of significant natural and cultural history and areas of great scenic value.
Learn more about your local national parks by watching "Minnesota's National Park Legacy."
Minneapolis/St. Paul TPT schedule:
Sunday, October 4, 6:30 PM on TPT2.1
Sunday, October 4, 8:00 PM on TPTMN
Sunday, October 11, 12:00 PM on TPTLIFE
Check your local public television station listings for other dates and times.