Last week's streak of heat was a monster that we Biotechs and our Youth Conservation Corp assistants are blissfully grateful to be rid of. 
Over the last two weeks we have been focusing on managing several of the invasive species that, for the time being, call Coldwater home - namely:
---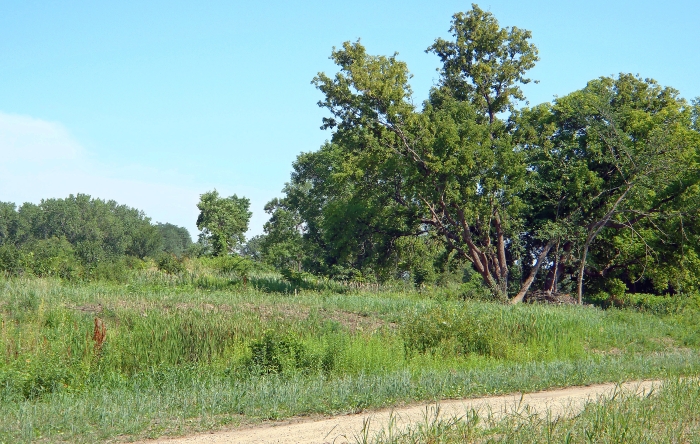 The Southern Oak Savanna - As beautiful as this is, most of the plants here are non-native; over the next few years we'll help this area will return to its natural state.
---
The cover crop of oats on the southern Oak Savanna prairie is proudly making itself known and it is becoming easier to see how the park will look in the imminent future; I personally can't wait to see it in full bloom in the years to come!.  Additionally, Prairie Restorations, Inc has started their part of the restoration by prepping the landscape for native grass and wildflower planting!

 

It makes the days of +100 degree heat worth it - give it time you'll see. 

 

If you are interested in volunteering at Coldwater, every bit helps and it's a memorable experience - remember, this is your park!