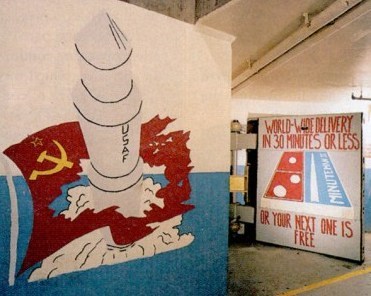 Junior Ranger Program
For nearly three decades Minuteman Missile field personnel protected and defended our nation. Now you can learn about the duties they performed and why the Cold War was a defining event in American History.
To download a copy of the Minuteman Missile Junior Ranger program click on these links:
7 to 11 year old Junior Ranger Program
12 and older Junior Ranger Program
Follow the directions closely, then after you have completed the program mail it to: Minuteman Missile NHS 21280 SD Highway 240 Philip, SD 57567
A National Park Service Ranger will check your completed program to make sure you qualify for Junior Ranger status. You will then receive a certificate and patch certifying you as a Minuteman Missile Junior Ranger!