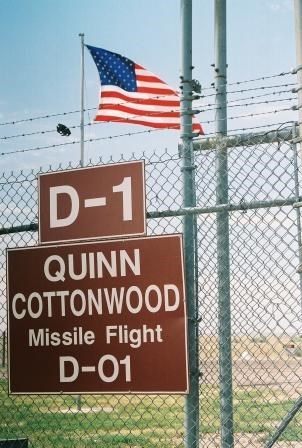 Minuteman Missile Field Trip - Class Size of 18 or less
Begin by meeting the rangers at Launch Control Facility Delta-01
General introduction to the Cold War and the Minuteman missile systems role in preventing war and preserving peace.
The class will then break up into groups of approximately 6 students each. Each group will tour the support facilities at Delta-01 and also go underground into the Launch Control Center, 31 feet beneath the surface.
Travel 11 miles west to Launch Facility (missile silo) Delta-09. A ranger will guide the entire class to view a Minuteman II missile on display and learn about the massive power of nuclear weapons.
Allow approximately 2 hours for this program!

For reservations, please call Park Ranger Alison Shoup at (605) 433-5552 (Ext. 1242) or e-mail us!