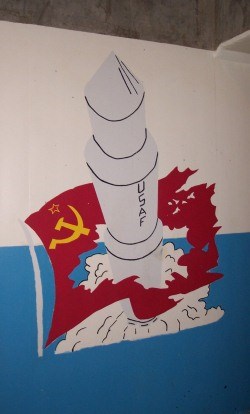 The Minuteman Missile Teaching With Historic Places lesson plan will help teachers bring the Cold War to the classroom. This program can be used for Junior High and High School students. It will give students an in-depth look at the Cold War arms race and how the Minuteman Missile system's development and deployment played a leading role in protecting the United States for the last three decades of the conflict.

The lesson plan includes the following objective for students:
1) Define and explain the Cold War
2) Compare and contrast the benefits of solid and liquid fuel ballistic missile systems
3) Evaluate how the Cold War influenced the development and deployment of the Minuteman Missile weapons system
4) Investigate the role and influence missileers had as soldiers during the Cold War
5) Explore their own region for Cold War significant cultural resources
Click on the following link to download: Minuteman Missile: Protecting A Legacy of the Cold War. A Teaching With Historic Places Lesson Plan.