Guest Speakers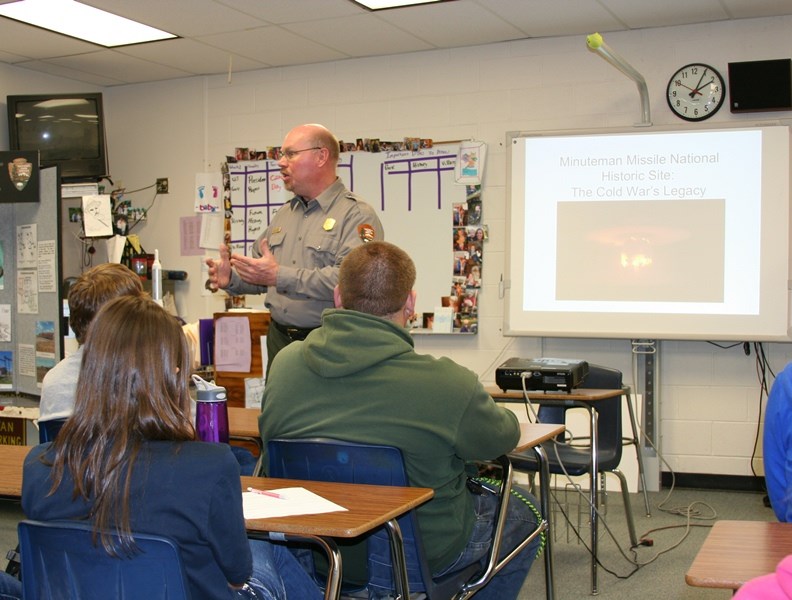 Minuteman Missile National Historic Site offers all Western South Dakota schools the opportunity to have a ranger visit their classroom. The visit consists of the following:
A program about the history of Minuteman Missiles on the Great Plains and their role in the Cold War.
The Partners For Peace Introductory Park Film - which includes an interview with a local rancher who had a Minuteman site on his property - is shown
Activities tailored to class grade and size that will help students connect the concept of deterrence
To schedule a ranger visit to your class please e-mail us or call Park Ranger Alison Shoup at 605-433-5552, extension 1242.
Last updated: April 10, 2015