Saturday April 18th Events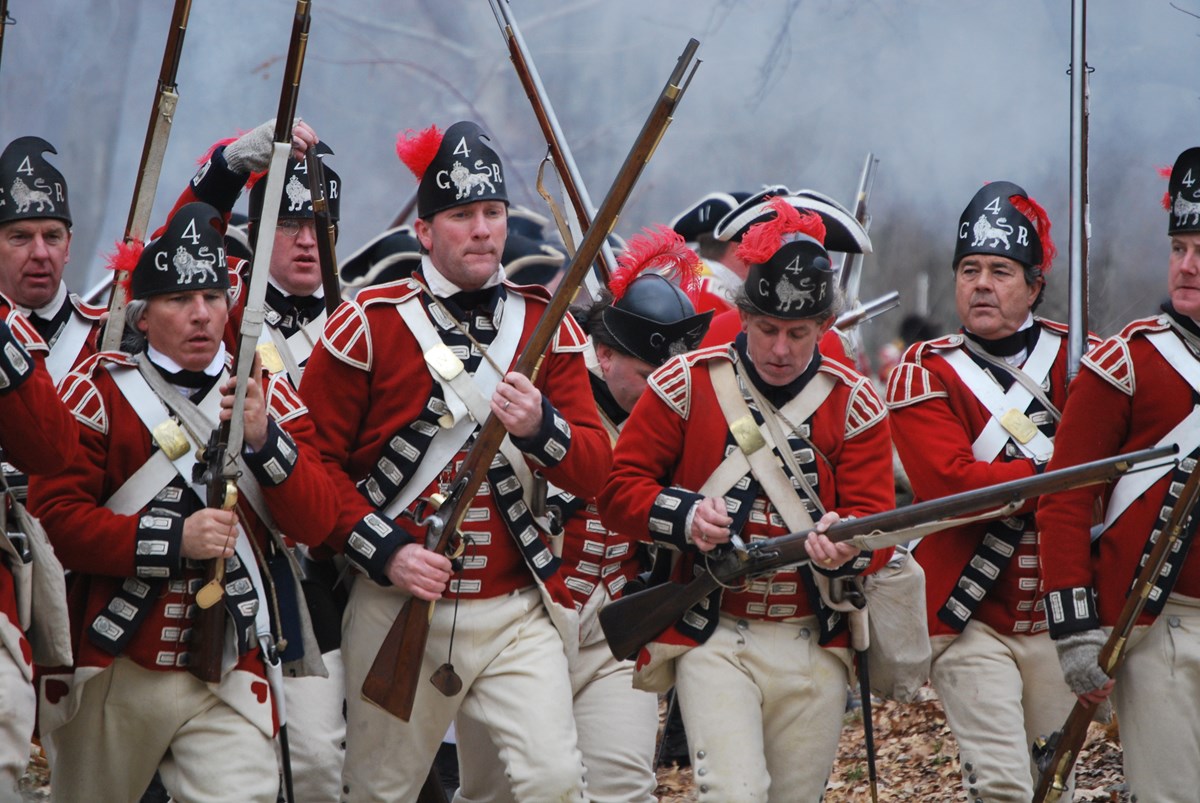 Explore Bloody Angle with Edmund Foster
Meet at Hartwell Tavern (136 North Great Road, Lincoln MA)
Map
10:00 a.m.
Edmund Foster, a militiaman from Reading Massachusetts (portrayed by park volnteer, Ed Hurley) will lead a tour to this key battle site where he fought on April 19, 1775. He will be joined by Lincoln historian and author Don Hafner.
Junior Ranger Day: Earn Your Junior Ranger Badge!
Minute Man and North Bridge Visitor Centers
Badge ceremonies at 11:00 a.m. 12:00, 1:00, 3:00, & 4:30 p.m.
Pick up a Junior Ranger booklet at North Bridge Visitor Center or Minute Man Visitor Center and earn your new badge.
Caught in the Storm of War: Civilians of April 19th
Hartwell Tavern and Captain William Smith House (parking area located at 136 North Great Road, Lincoln) Map
9:30 a.m. - 12:00p.m.
If you had to leave your home in a hurry, uncertain of your return, what would you take with you? Learn about the local civilians on April 19, 1775 who struggled to save their families and belongings from the path of war.
Parker's Revenge Battle Demonstration
Battle Road Trail behind Minute Man Visitor Center, Rt. 2A, Lexington
Directions
12:45 p.m.
This event will feature hundreds of reenactors, civilian evacuations, musket
firing and fast-paced battle action along a stretch of the actual Battle Road of 1775. Park staff will be on hand to direct you to parking and the viewing areas. Immediately following the battle demonstration, watch as a British soldier surrenders to militiamen in front of the Whittemore House.
Park staff will be on site to direct you to parking and viewing areas.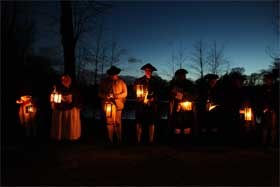 The Patriot Vigil
North Bridge
Lantern light procession: 7:50 p.m.
(North Bridge Visitor Center, 174 Liberty St. Concord MA)
Ceremony at North Bridge
8:00 – 8:45 p.m.
This evening ceremony will feature a lantern-light procession, poetry, music, and a recitation of the names of the soldiers who gave their lives on that "ever-memorable" 19th of April. If you would like to participate in the lantern light procession we ask you to bring your own enclosed REAL candle lantern.
No flashlights or LED bulbs in the procession please. Those wishing to participate in period clothing, we ask that you do not bring weapons.
Last updated: February 26, 2020