Witness Houses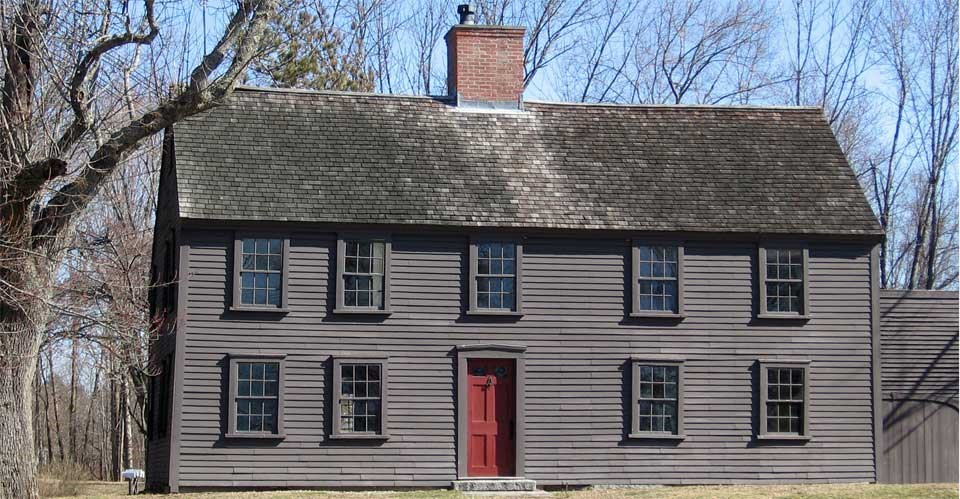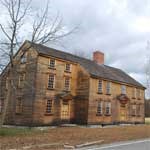 Colonel James Barrett House (circa 1705)
448 Barrett's Mill Road, Concord MA.
In 1775 this was the home of the Barrett Family. James Barrett was a colonel in the newly reorganized militia. He was also responsible for safeguarding military supplies in Concord. His home was specifically mentioned by General Thomas Gage and searched by the British soldiers on April 19, 1775.
---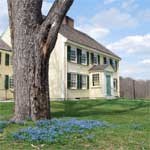 Major John Buttrick House (circa 1710)
174 Liberty St. Concord
In 1775, John Buttrick was 44 years old and commissioned a major in Col. Abijah Pierce's Regiment of minute men. Major Buttrick is famous for leading the colonial advance at North Bridge and giving the fateful order to return British fire.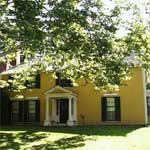 Elisha Jones House (circa 1740)
242 Monument Street, Concord
This house, also known as "The Bullet-Hole House" was the home of the Jones family in 1775. According to legend, a British soldier retreating from the North Bridge took a shot at local blacksmith Elisha Jones as he was standing in the doorway of his shed which (now attached to the house) can still be seen today. How true that is remains the subject of debate.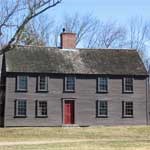 Nathan Meriam House (circa 1705)
On April 19 1775, the Meriams living at Meriam's Corner were Nathan and Abigail, in their fifties, in one house with seven children between the ages of 29 and 11, all still living at home. The fighting along what came to be called the "Battle Road" began in front of their house.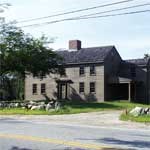 Samuel Brooks House
On April 19, 1775, Samuel Brooks (1739-1811) was living with his widowed mother
on land first settled in 1692 by his grandfather Daniel, on the Bay Road in
Concord. His house was located on the border of the town of Lincoln in an area
that had been owned by members of his family since the mid-17th century. By
the time of the Revolution this area was known as Brooks Hill and the cluster of
houses on it, Brooks Village.
Last updated: December 2, 2017