The Minute Men: Neighbors in Arms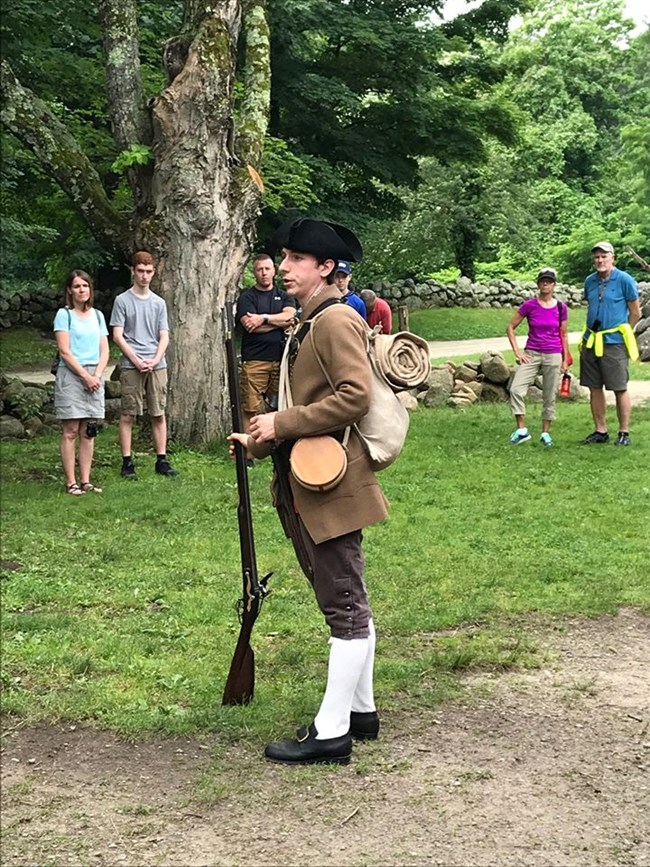 Program location:
Hartwell Tavern
Program dates: 2021 to be determined
Program times: 2021 to be determined
Imagine yourself living in a Massachusetts town in 1775 on the brink of war. Your friends, neighbors, family members, and perhaps even you yourself, will soon be called to take up arms. Join a costumed park ranger and learn about the Massachusetts militia and minute men at the start of the American Revolution. The program includes a musket firing demonstration. People with hearing impairments or hearing aids should exercise caution. 20 minutes - FREE
Please note:
Flintlock muskets do not function well in the rain. If you are visiting on a rainy day, please inquire at Minute Man Visitor Center (781) 674 - 1920 whether or not the program will be taking place.
Last updated: April 24, 2021