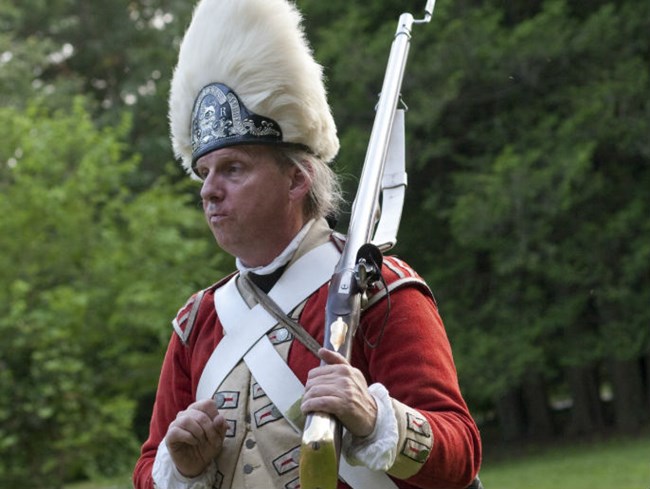 Far from home, the British Redcoat of 1775 was faced with declining budgets, duplicitous natives, and a divided people back home. His task was to keep the peace and stop an insurgency. Join Park Ranger Roger Fuller, dressed as a British soldier, to explore the experience of the British soldier of 1775.
This program takes place at Minute Man Visitor Center (250 North Great Road, Lincoln MA. 01773)
Sunday May 31, July 19, August 9 and October 25
1:00 and 3:00 p.m.
For more information, please call (978) 318 - 7825 or email.