Date & Time

Multiple Days: 05/26/2018, 09/29/2018 12:30 PM to 4:00 PM

Fee Information

FREE

Contact Us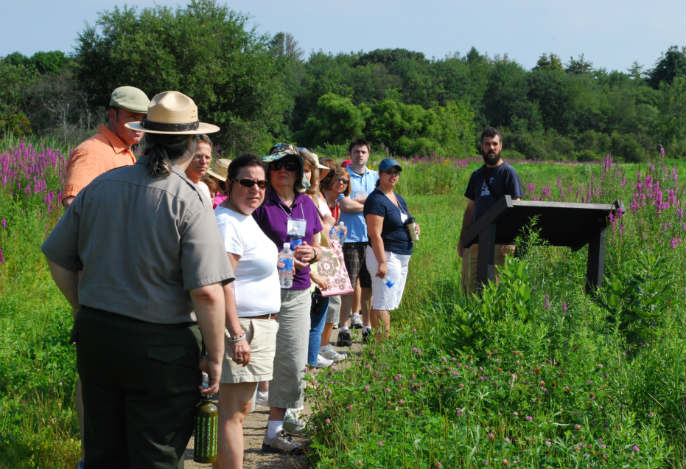 Join a Park Ranger for a 3 1/2 hour guided walk along the historic Battle Road Trail. Learn about the events of April 19, 1775, landscape changes through time, and the American Revolution from the perspective of those who took part. Meeting at the Minute Man Visitor Center at 12:30, we will shuttle to Meriam`s Corner to begin the tour. Bring plenty of water! 
Please note: Pets are welcome on the tour but NOT on the shuttle. Anyone wishing to bring a pet must provide their own shuttle/transportation. 
Also note: Seating on the shuttles is limited to 50 people - first come, first served. Shuttle vouchers are available at Minute Man Visitor Center from 11:30 until gone, no later than 12:30.