"Some Were for Making a Stand"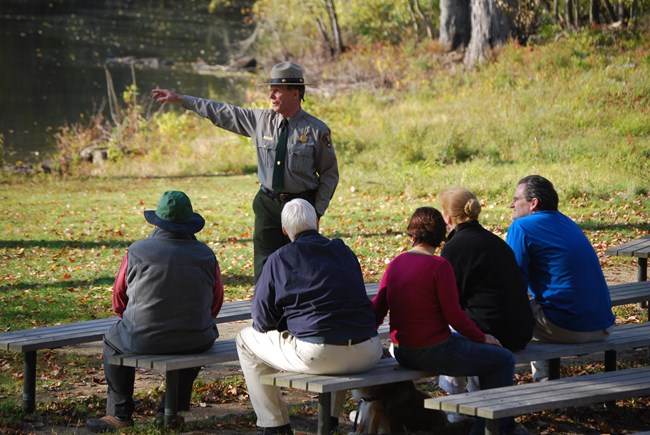 Program location: North Bridge, Concord
Program dates: 2020 to be determined
Program times: 2020 to be determined
"...we saw the British troops at [a] distance of a quarter of a mile, glittering in arms, adancing toward us with the greates celerity. Some were for making a stand, nothwithstanding the superiority of their numbers, but others more prudent thought best to retreat until our strength should be equal to the enemy..." Reverend William Emerson, 1775
On April 19, 1775 colonial minute men and militia confronted a force party of British regulars guarding Concord's North Bridge. The ensuing exchange of fire was the first time colonists of Massachusetts were ordered to fire on British soldiers, and where the first British casualties of the war occurred. Join a park ranger for a 20 minute program at the North Bridge Battle Site. Learn about what happened there, and reflect on the signficance of the events of April 19, 1775 and the legacy of the American Revolution.
Last updated: January 18, 2020