Patriots' Day 2020 - The 245th Anniversary of the Battles of Lexington and Concord.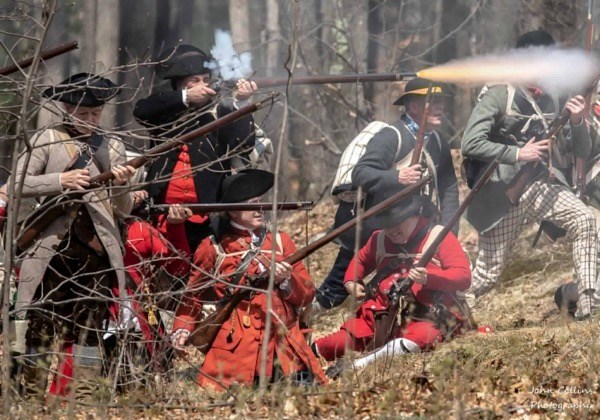 Each year in mid-April, thousands of people flock to historic Lexington and Concord and Minute Man National Historical Park to celebrate Patriots' Day. Patriots' Day is a special Massachusetts State holiday commemorating the opening battle of the American Revolutionary War, April 19, 1775.
The holiday (Officially observed on Monday, April 20, 2020), and the entire weekend, is celebrated with parades, reenactments and commemorative ceremonies.
For more information, please call (978) 318 - 7825 or e-mail us
For Information on Lexington's Patriot's Day Events,visit them here.
Press and Media Inquiries, please contact John Curwen at (978)-318-7831 ore-mail us

Photographers, filmakers and volunteers who are planning on image collection, please contact Chief Ranger Phil Basak at (978) 318-7828 or email
Last updated: February 26, 2020