Monday April 20th Events / Patriots Day Observed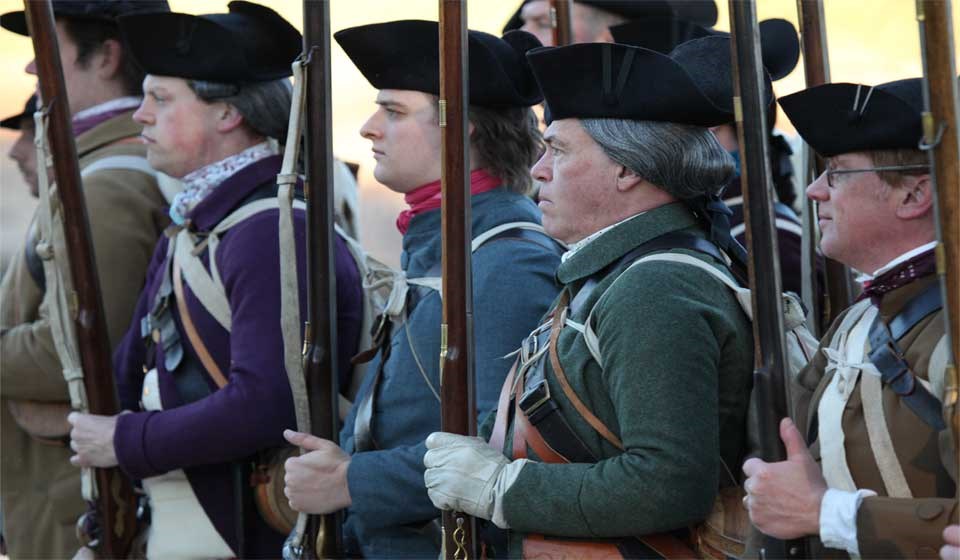 Lexington Battle Reenactment
Lexington Green
5:30 a.m.
The Town of Lexington re-creates the first shots of the American Revolution with a dramatic battle reenactment. For more Information on Lexington's Patriot's Day Events,visit them here.

Commemoration of the North Bridge Fight and Concord Parade
North Bridge
Directions
8:45a.m.
British and colonial reenactors will commemorate the North Bridge fight, featuring musket firing. The Concord Parade will arrive at North Bridge around 9:30 a.m. NOTE: All of the roads in the center of town are closed to vehicles beginning at 8:30 a.m.

The British Redcoat
Minute Man Visitor Center
Directions
1:00 and 3:00 p.m.
Join Park Ranger Roger Fuller, dressed as a British Redcoat, to explore the
experience of the British soldier of 1775.
Last updated: February 13, 2020